All over Australia, home builders are looking to natural materials like hemp, strawbale and rammed earth to build homes that are comfortable and sustainable. These homes, from a hempcrete cohousing in Western Australia to a two-storey strawbale in Tasmania, prove that good building materials don't need to be made with fossil fuels and harmful chemicals
This home in regional Victoria was a group effort, with architect Simon Disler and builder Raphael Reed of House Workshop collaborating with designer Mark Anstey. The team chose hempcrete for the walls dues to its insulative and humidity regulating properties. Homeowner Dominic says "hemp acts as a carbon sink, absorbing carbon as it grows. It's the best plant you can grow for reducing carbon in the environment." Chewton Hemp House was featured in Sanctuary magazine Issue 48. To visit this home on Sustainable House Day, you must buy tickets here.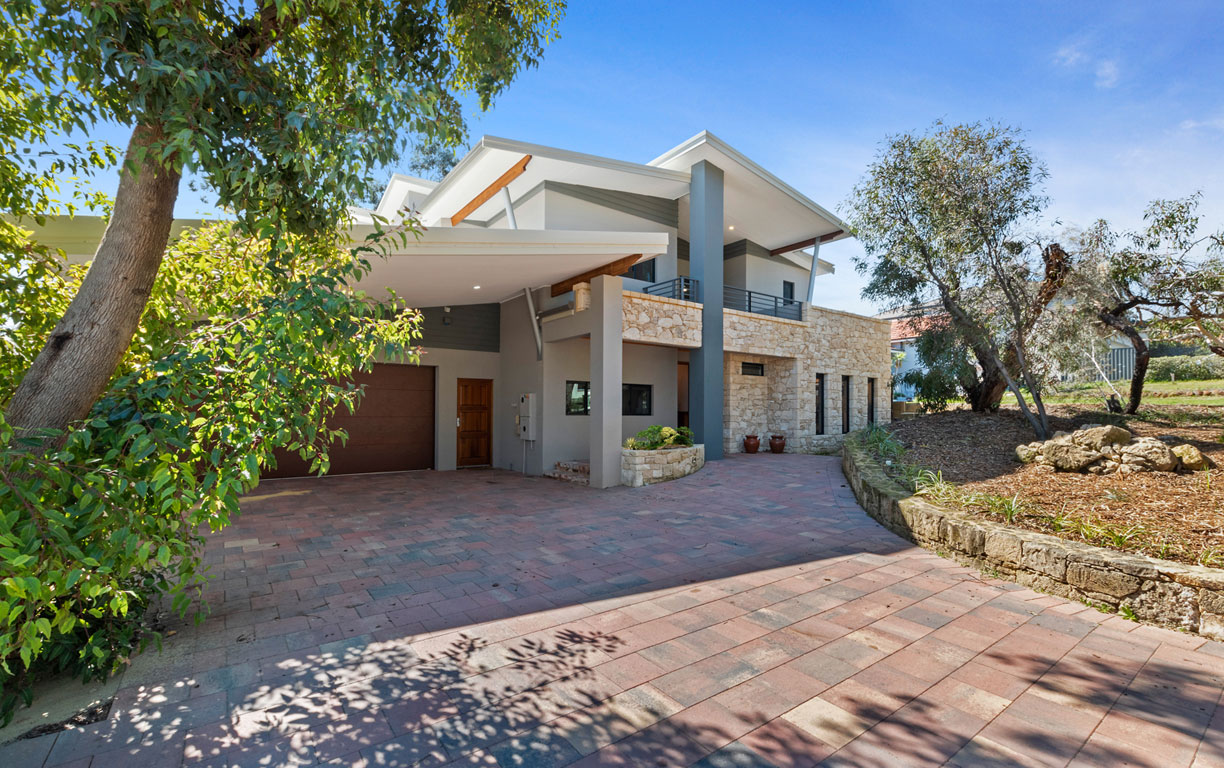 Achieving a rating of 8.4 stars from NatHERS, this large, low-energy house features efficient thermal mass and insulation as well as solar electric power generation and rain water harvesting. The home uses materials from the original house like bricks and windows while incorporating new sustainable features like rammed earth walls. This home will be open on Sustainable House Day as part of the Solar Dwellings bus tour only. You can buy tickets here.
Designed by sustainability experts SUHO Studio, this house in the Adelaide suburbs was built with an aggressive attention to passive solar design and use of natural materials. The owners wondered if it was possible to create a strawbale home that looked modern and sleek, and were pleased to find it was. The external walls are made from a combination of strawbale and clay, and materials like cob were also used for a thermal mass in the walls, covered with clay render. The owners have yet to receive an energy bill for the house, which requires no heating or cooling thanks to its passive solar design.
Several years ago, Miranda and her husband Mike had swapped their business for the dream of building their own home. Through running the eight-bedroom cypress-log retreat they'd learnt a lot about the importance of a building to health and happiness, and they wanted to build their own sustainable home for the same or smaller budget than a typical new Australian home. Miranda's design conceived a two-level, four-bedroom family home made of strawbale, recycled tyres, earth and five-metre-high cob walls. Their home in the Blue Mountains of NSW was previously featured in Issue 44 of Sanctuary magazine.

Located in Waramanga, ACT and built on a vacant 'Mr Fluffy' block, this house is an all-electric and solar passive house. This home remains comfortable and full of light thanks to the north orientation and a thermal mass that ensures stable 20-22 degrees all year round, even in Canberra's notorious climate. Recycled materials are used as much as possible, and the water-efficient garden that can be utilised for the laundry and toilet is also one of the highlight features of this sustainable house.
This strawbale home is part of the Wild Mountains Environmental Centre and offers expansive views of the Scenic Rim. The building also features earth floors, recycled hardwood framing and linings, as well as second-hand doors. The beautiful living spaces are oriented to the north, which ensures comfortable temperatures throughout summer and winter. A composting toilet and the greywater from the solar heated shower minimise the rainwater consumption which is ideal for the hot Queensland climate.
DecoHousing in Denmark, WA is an experiment in community living and sustainability. The village comprises four three-bedroom family homes and eight two-bedroom homes. Designed by H+H Architects, the units were built with small-footprints in mind to reduce their ecological impact. The units were primarily built from hempcrete in an effort to boost the use of innovative materials in building. All of the homes score between 8.8 and 9.3 stars on the NaTHERS scale. DecoHousing Denmark was featured in Issue 48 of Sanctuary magazine.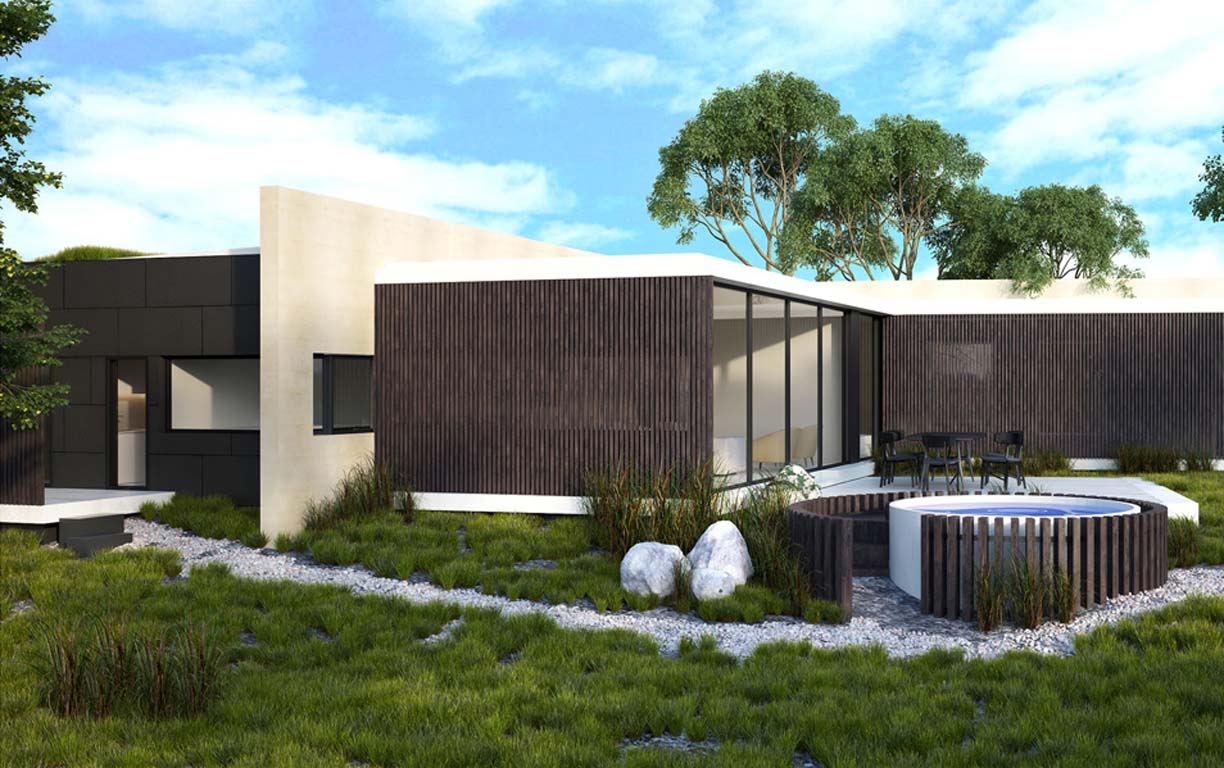 Donvale Passive House built by Carbolite within the Mullum Creek Development which is specifically designed to encourage modern, green homes. Maxa Design's concept for the home features a green roof, to navigate the sloping site. This green roof will not only provide the home with outstanding insulation to reduce heat loss and energy consumption, it also provides privacy from the adjoining property and blend the home in beautifully with its surroundings. The home also features rammed earth spine walls for thermal performance and aesthetic appeal, high efficiency thermal break windows, solar power, solar hot water system, Passivhaus design principles and prefabricated wall and roof systems.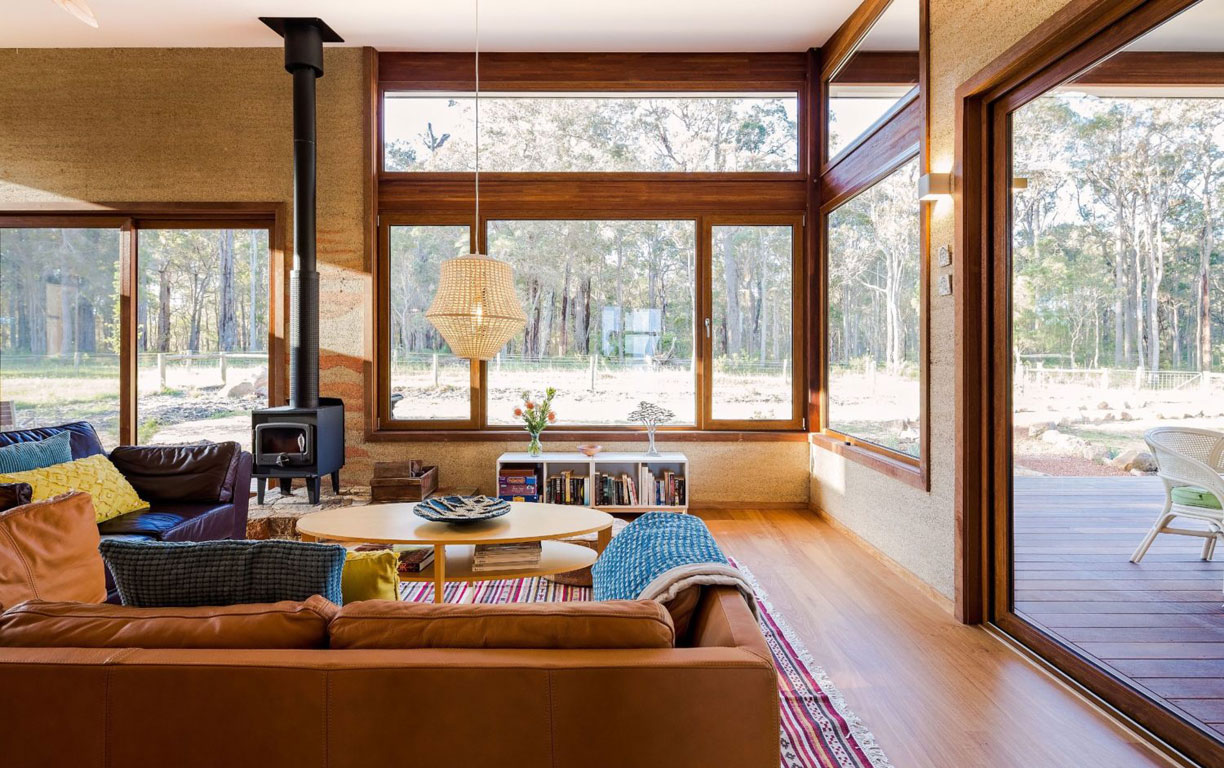 Located to the south of Perth, this home designed by Ecotect Architects Swanbourne was built by Hemp Homes Australia using hempcrete. The inside walls were left natural, with the material beautifully exposed in striking patterns. The outside was lime rendered using a natural turmeric oxide, meaning no harmful chemicals were used in the walls construction. The non-concrete walls were painted with clay plaster. Gary from Hemp Homes Australia will be at Sativa Sanctuary on Sustainable House Day between 11am and 1pm if you're interested in learning more about this exciting sustainable material.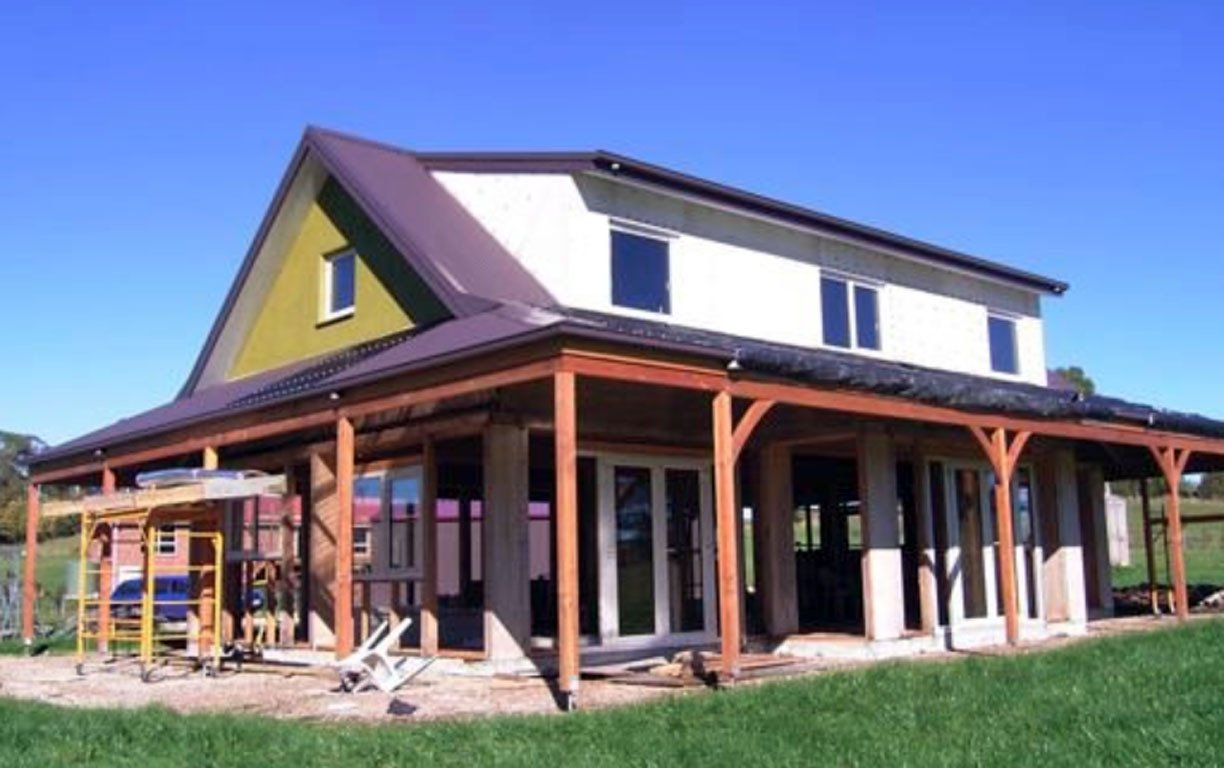 This home on the north side of Tasmania was constructed with strawbale wall fill treated with lime. The design takes advantage of solar gain and uses serious insulation and airtight design to keep the temperature inside consistent.