In recent years, many sustainable homeowners and designers in Australia have moved beyond sun-harnessing passive solar to embrace Passive House (or Passivhaus) design. Some go as far as to qualify as a Certified Passive House – so far there are 18 in Australia – where they must meet strict requirements for energy usage, airtightness, insulation and ventilation. Others use Passive House principles without becoming certified. These homes, which will all be open on Sustainable House Day, September 15, are all excellent examples of how Passive Houses can be built in the real world–and they're more diverse than you'd expect.
Armadale Passivhaus is example of using the power of Passive House design to take a regular home and make it sustainable. Located on the south side of Melbourne and designed by EME Design, this home is an updated weatherboard house that's been transformed using Passive House principles. The renovations include high levels of insulation, an airtight membrane, triple glazing and windows oriented to take advantage of the sun. The construction focused on materials with low levels of embodied energy. The house also features a mechanical ventilation heat recovery (MVHR) system and 6.4 kW solar PV. Armadale Passivhaus scored 7.6 stars NatHERS rating and 10 stars on the Victorian Residential Efficiency scorecard. Armadale Passivhaus was featured in Issue 45 of Sanctuary magazine.
This house in Melbourne's eastern suburbs pushes the limits of Passive House design, using prefab materials in incredibly innovative ways. Built on a sloping site and designed by Maxa, the house is angled on its lot so that windows face north and take in views of the Dandenong Ranges. The home is all-electric, with a solar grid PV. The heating and cooling demands, 12kWh/m2a and 11kWh/m2a kilowatt-hours per square metre of floor area, per year, respectively, more than meet the strict Certified Passive House requirements. The split system heating and cooling is integrated into the heat recovery ventilation system, decreasing the energy needed to keep the house comfortable. Heathmont House was profiled and featured on the cover of Sanctuary magazine Issue 48.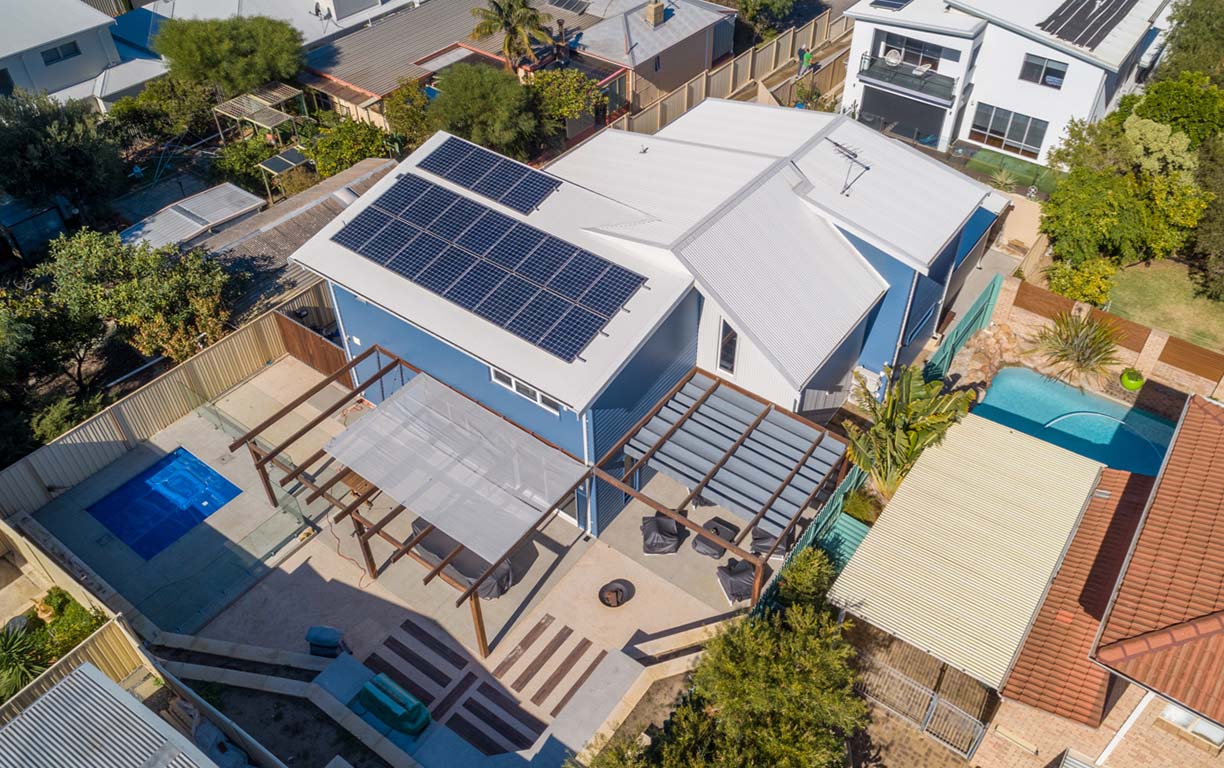 Homeowners Carlos and Gloria took inspiration from their years living in North America to design West Australia's first Certified Passive House Plus in Western Australia, which was built by Perth Passive House builders I-SMART. They did it on a budget too, with the final house costing  $2,080 per square meter. A pre-manufactured timber frame structure helped keep the house in-budget, and a 6kW solar PV system helps make the all-electric home sustainable. Bookings are required to visit this house. You can buy tickets here.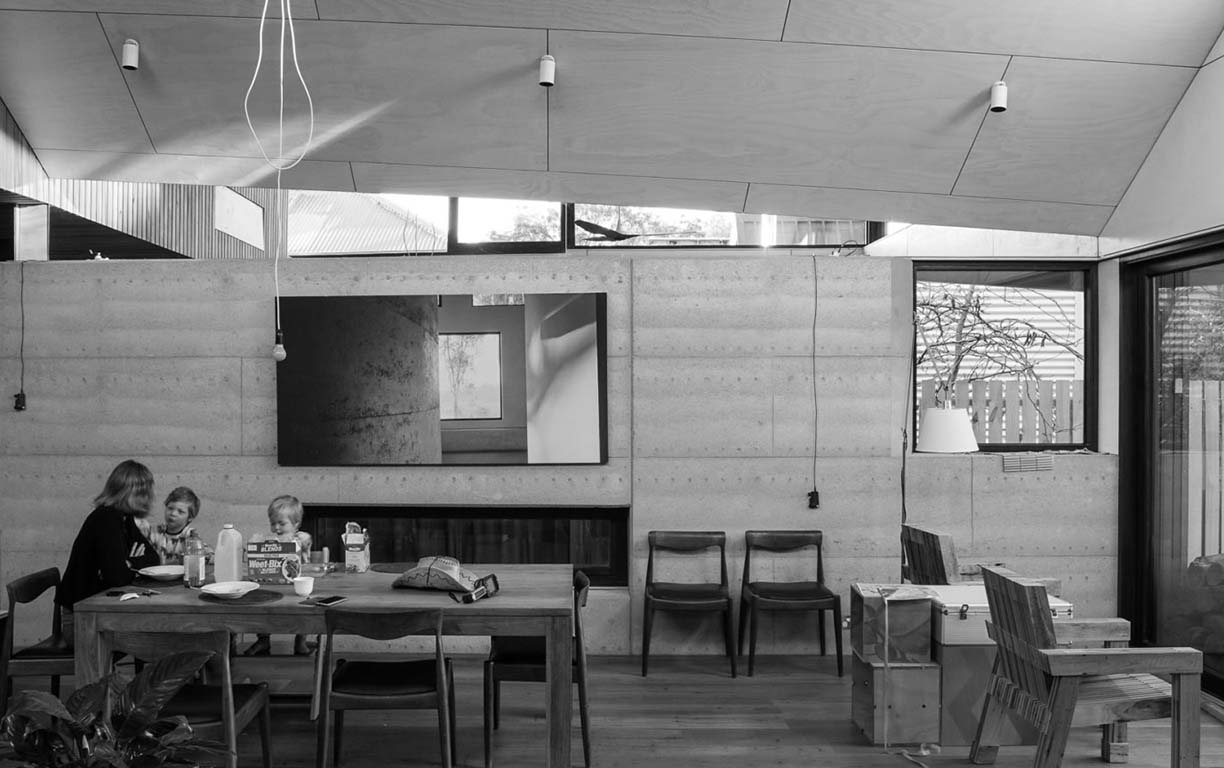 Located in Melbourne's inner suburb Northcote, MM House isn't a Certified Passive House but it comes very close to meeting the requirements. This striking home designed by EME Design sits on the existing foundations and concrete slab of the 1978 home it replaced. The house was designed using Passive House standards and scores 10 stars on the Victorian Residential Efficiency Scorecard. MM House features two adjustable and adaptive zones which will allow for flexible living spaces should it become necessary in the future. Bookings are required to visit this house. Click here to register for a tour.

This Certified Passive Home was built this year, with construction starting in February and finished recently. Designed by Envirotecture and built by Red Cedar Constructions, this house is one of the first Certified Passive dwellings in the Sydney metro area. The site was designed around a majestic tallowwood tree that's accessible to the house via sliding glass doors. The house uses passive solar techniques as well. It's oriented so that it gets maximum sun in winter months and cooling in summer months.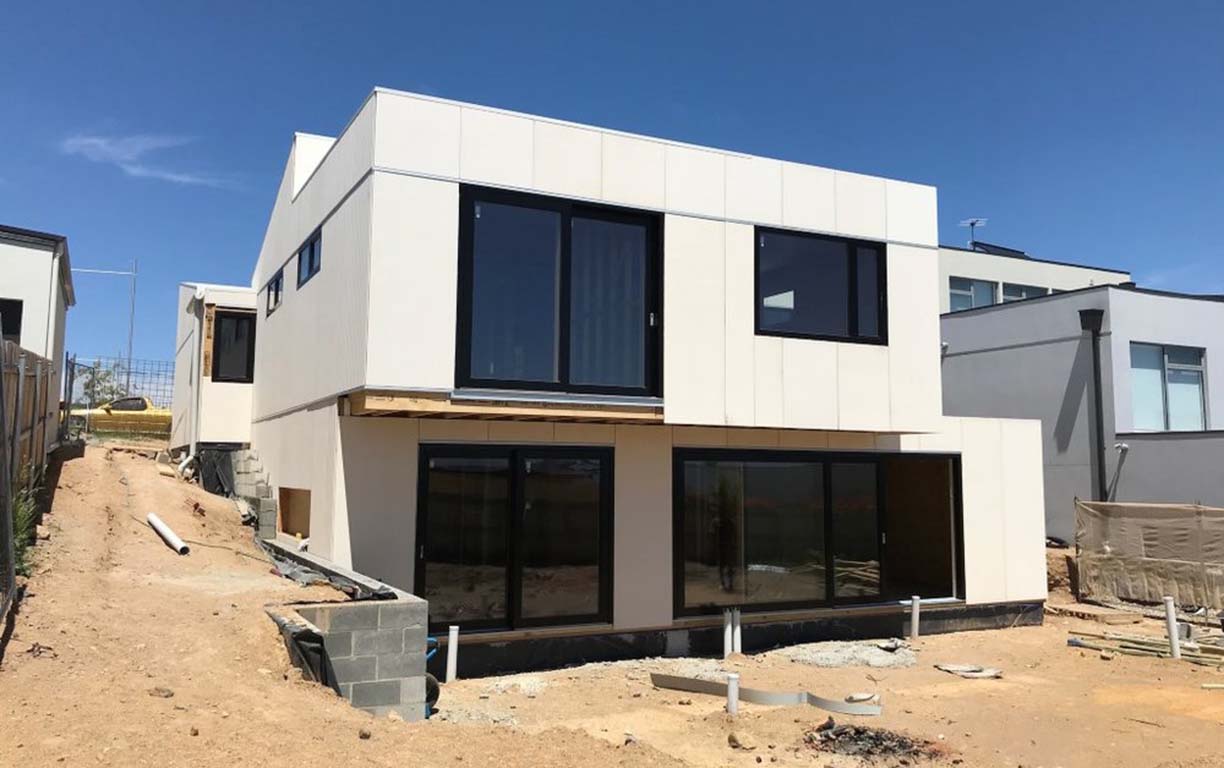 Located in the Canberra suburb of Weston, this in-construction home was designed by Habitech and built by Brillyant Building to resemble the warm home the owners had in Germany. Many of the home's features were prefabricated and features European triple glazed windows and heat recovery ventilation. The pressure test revealed the house to be three times as tight as Passive House standards require.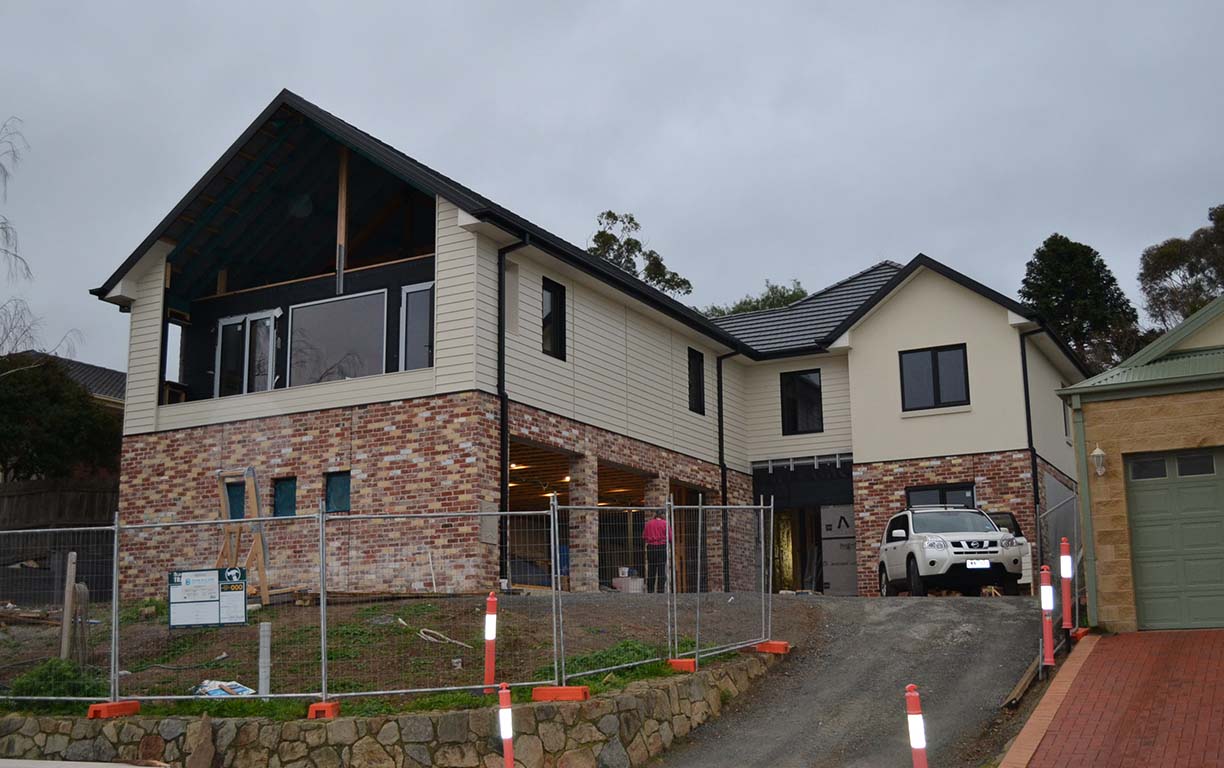 Another currently under construction home, Berwick House might not qualify as a Certified Passive House, but it was built with passive principles. The home was designed by the owners to be airtight, highly insulated, minimising thermal bridging, HRV ventilated, acoustically quiet, energy efficient, condensation free and healthy. The home should be complete this November.

Blue Eco Homes' 'Sapphire' display home is a newly completed Certified Passive House. The Sapphire Passive House is carbon-zero, relying on building physics, location climate data, and carefully integrated minimal building services and technology. High performance glazing, insulation and an airtight building ensures the home's internal temperature is constantly kept at a comfortable level ranging from 20 – 25 degrees with minimal reliance on artificial heating or cooling.
Donvale Passive House built by Carbolite within the Mullum Creek Development which is specifically designed to encourage modern, green homes. Maxa Design's concept for the home features a green roof, to navigate the sloping site. This green roof will not only provide the home with outstanding insulation to reduce heat loss and energy consumption, it also provides privacy from the adjoining property and blend the home in beautifully with its surroundings. The home also features rammed earth spine walls for thermal performance and aesthetic appeal, high efficiency thermal break windows, solar power, solar hot water system, Passivhaus design principles and prefabricated wall and roof systems.
Noonameena is an owner-built, strawbale 'SITUP' prefab panel, Certified Passive House Institute Low Energy Building located on the banks of the Coliban River in central Victoria. The PHI Low Energy Building Standard is suitable for new builds which for various reasons do not fully comply with the more ambitious Passive House criteria. Noonameena is available as an Airbnb experience to anyone who wants to see, feel and enjoy what a thermally efficient, well-constructed home can be.