New South Wales is home to over 50 houses to see this Sustainable House Day, but it can be hard to narrow down your list. Here, we've selected a range of houses that might fit your interest, from earth builds to urban infill to tiny homes. Whatever your focus, you'll find something that surprises you.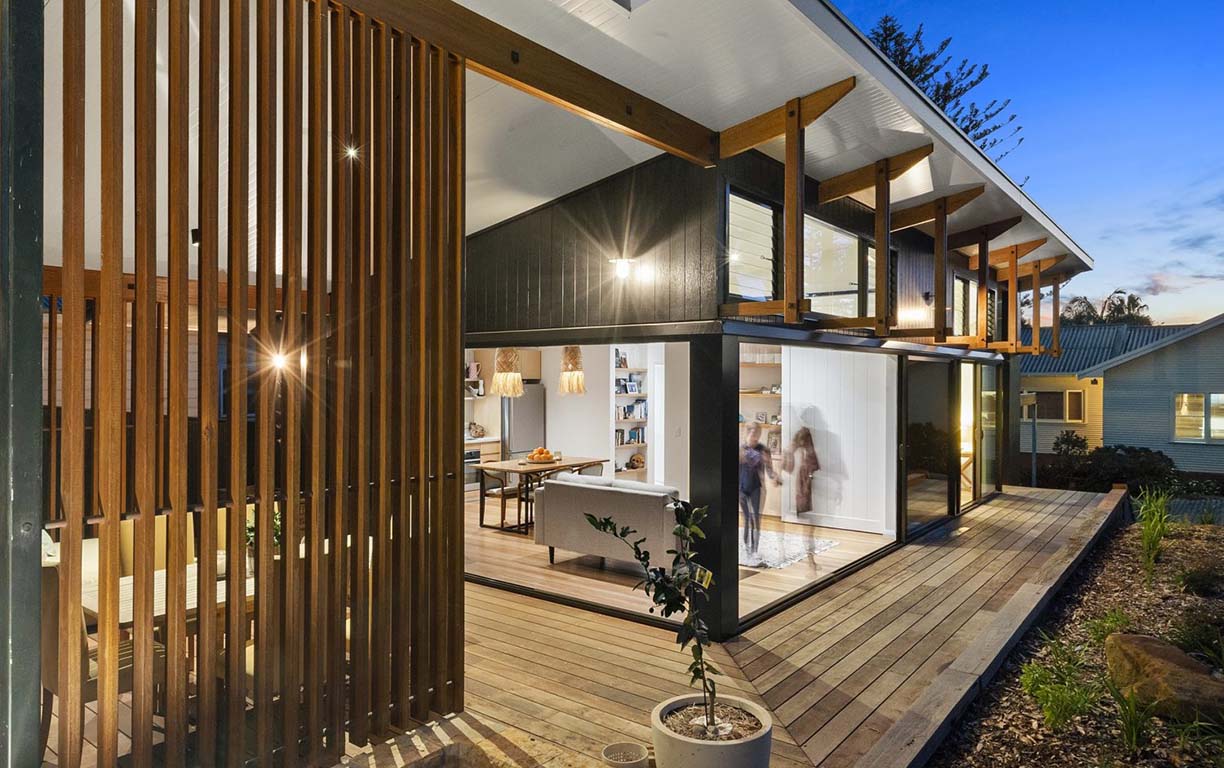 This super cute home was designed to remove winter heating and summer cooling costs completely while enjoying the landscape views across the Bangally Headland bush. Designed by BAAHouse and built by Dave Payten and Paul Silver, this very small footprint, 60m2 home includes solar PV, a 3,000 litre water tank, double glazed doors and a garden with native plants.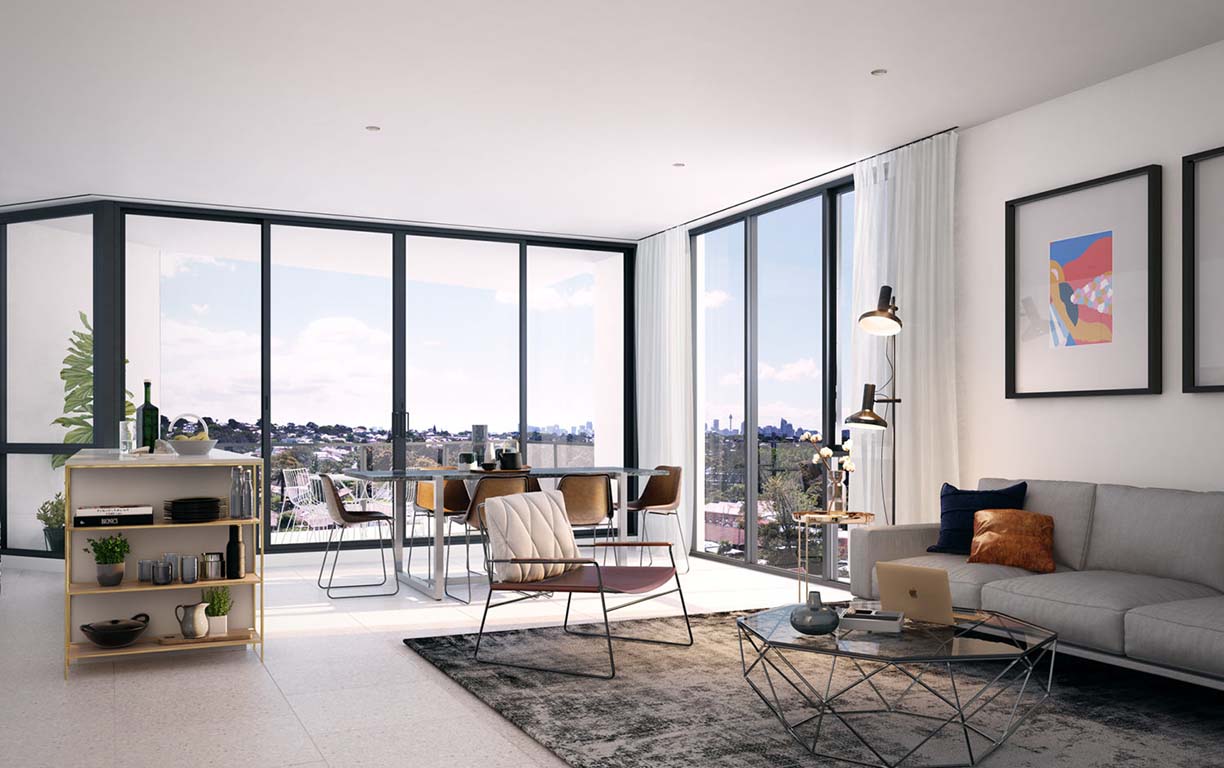 If you are looking for a green home in a convenient location (just 7km from the CBD) with an affordable price, this development is definitely worth checking out. Located in the heart of Marrickville's urban playground, Marrick & Co is the first project in NSW to be recognised by Bioregional Australia as a One Planet Living community with sustainability at the heart of its design. Self-sufficient kitchen gardens allow residents to grow what they want and embrace 'collaborative consumption' within their neighborhood.
Tucked into the backyard in place of the original shed, this light-filled secondary dwelling on Sydney's North Shore shows what can be done of sustainable downsizing. The house uses passive solar design, solar hot water, solar PV, a 10,000L water tank, recycled materials and rates 8.8 Stars . This Shed was featured in Sanctuary magazine Issue 44.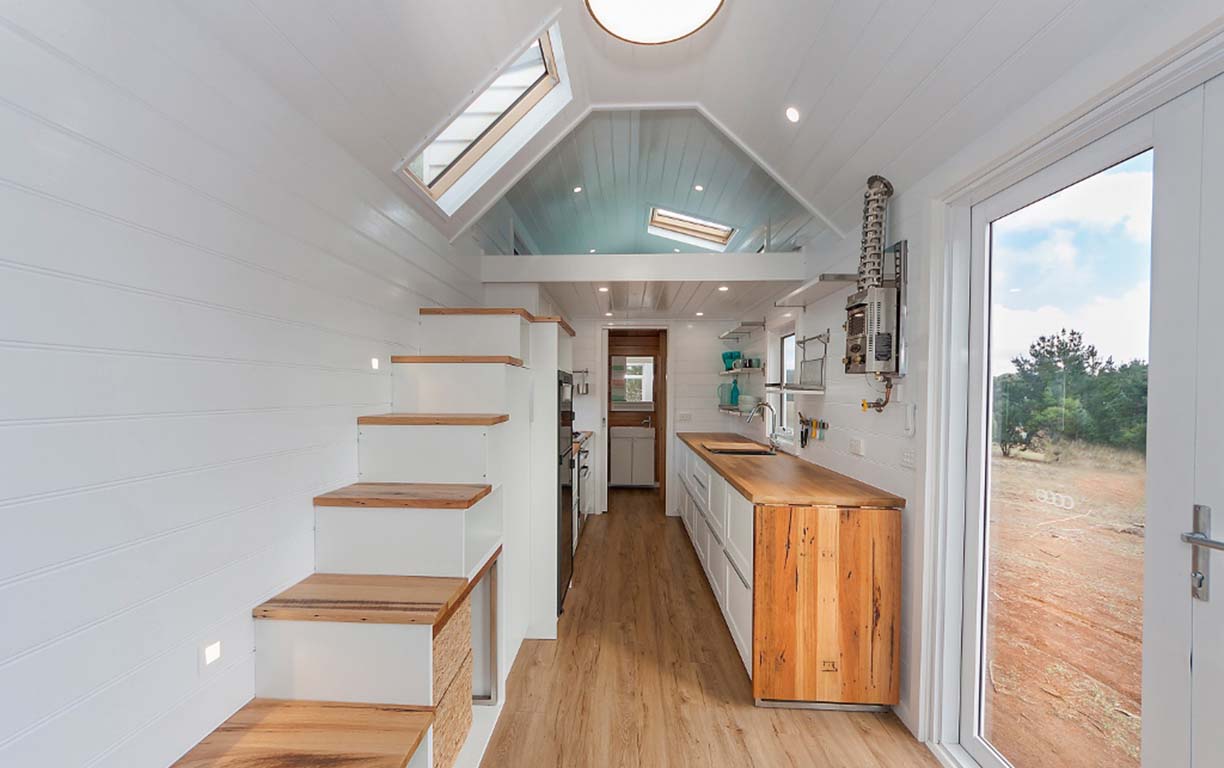 Six homes will be open at Narara Ecovillage in NSW's central coast this Sustainable House Day. Homes open include the Tiny Footprint tiny house on wheels pictured above, Candy's Earthship, a home made of recycled and natural materials that had only 3m2 of landfill material during construction and Farrell's house, an extremely well-sealed house with heat exchange ventilation, thermal mass, excellent orientation and use of unique materials including phase change materials. This will be a great chance to see several very different houses that employ innovative building techniques in one go.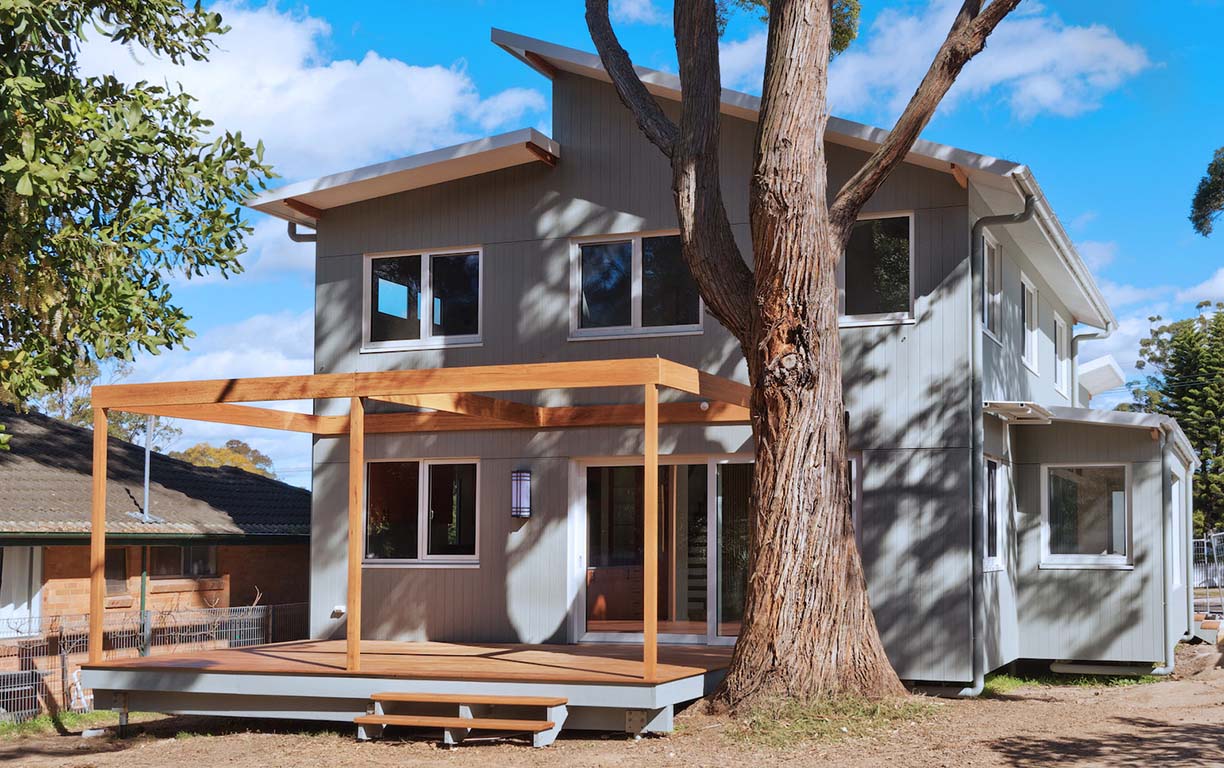 This Certified Passive Home was built this year, with construction starting in February and finished recently. Designed by Envirotecture and built by Red Cedar Constructions, this house is one of the first two Certified Passive dwellings in the Sydney metro area (along with Sapphire Passive House). The site was designed around a majestic tallowwood tree that's accessible to the house via sliding glass doors. The house uses passive solar techniques as well. It's oriented so that it gets maximum sun in winter months and cooling in summer months.
Several years ago, Miranda and her husband Mike had swapped their business for the dream of building their own home. Through running the eight-bedroom cypress-log retreat they'd learnt a lot about the importance of a building to health and happiness, and they wanted to build their own sustainable home for the same or smaller budget than a typical new Australian home. Their strawbale home in the Blue Mountains of NSW was previously featured in Issue 44 of Sanctuary magazine.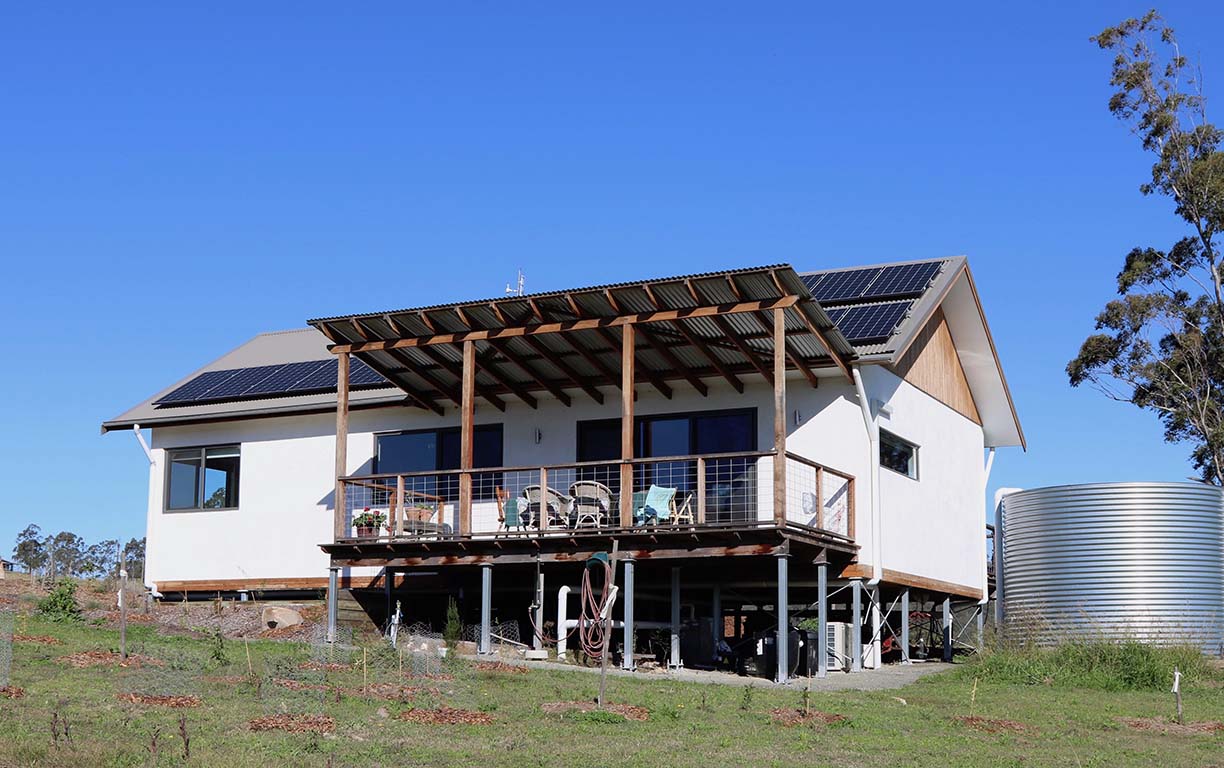 Jane built this solar, off-grid home made from sustainable materials  including hempcrete as part of her strong commitment to green living. Her house is part of Shepherds Ground Village, an co-housing, interconnected community that makes their best effort to include energy efficient and sustainable practices in house design as well as daily life.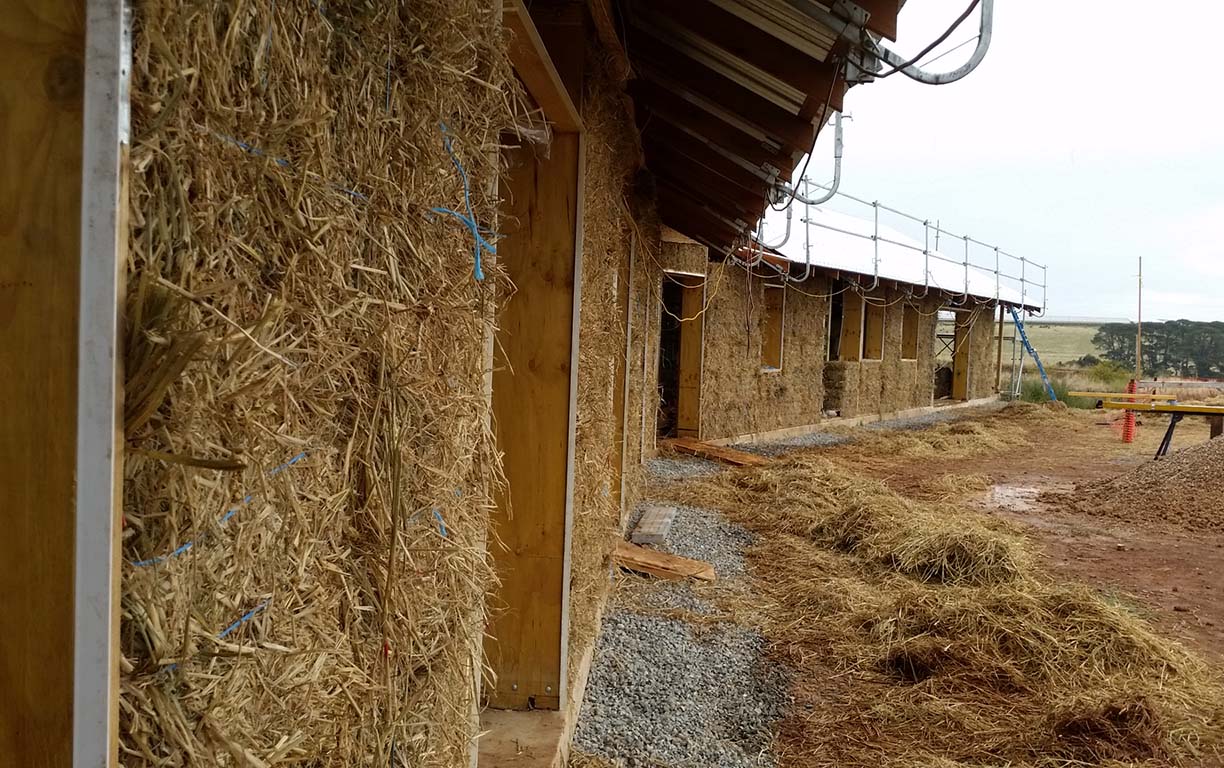 This stand alone, off-grid solar passive house is built with natural and recycled materials including strawbale and covered in an earth/clay render. It features a worm septic waste water system, full height timber windows and solar system with wind turbine and generator back up.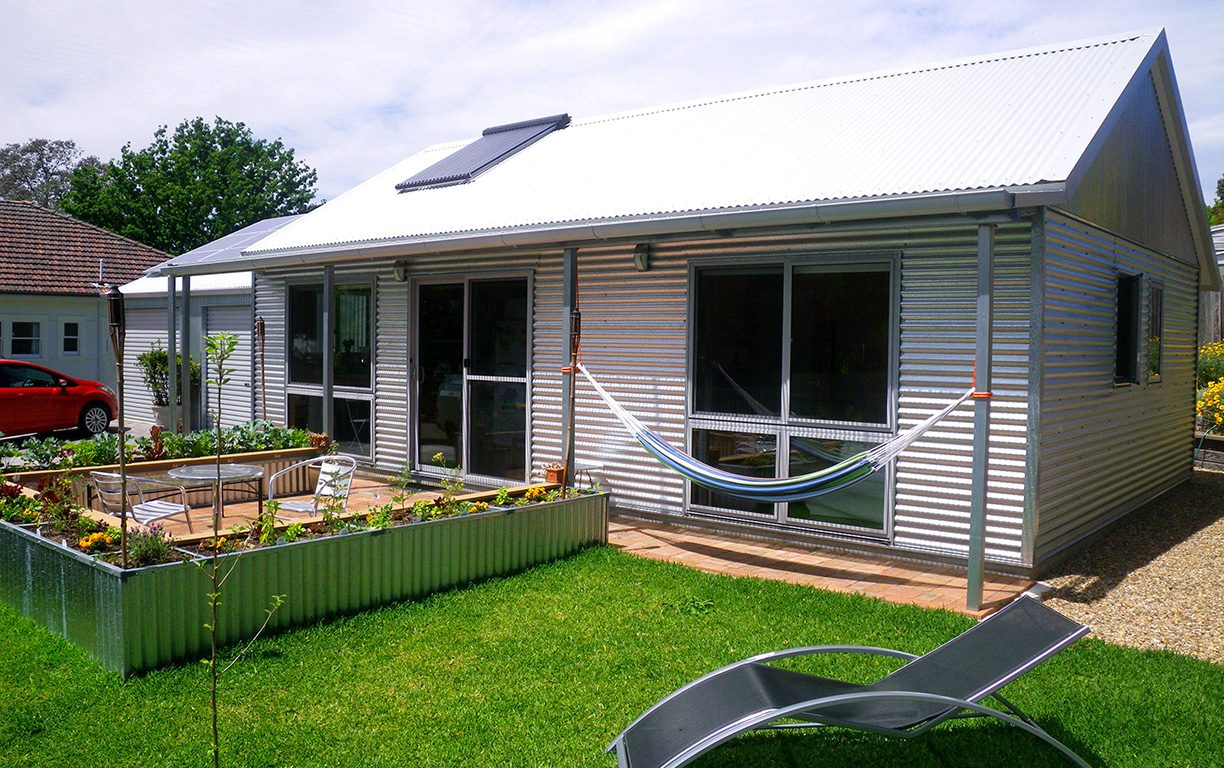 This highly efficient, low cost home is described by its ownerAndy Lemann as a "living experiment." With a background in building sustainable homes in America's Rocky Mountains, Andy was ready to take on the challenge of building something similar in the southern highlands of NSW. This all-electric home was built with passive solar design, and uses efficient appliances to minimize energy use. Thanks to the home's efficiency and use of solar PV, Andy has had minimal electricity bills. Greeny Flat was featured in Renew magazine Issue 130, where you can learn more about its construction and performance.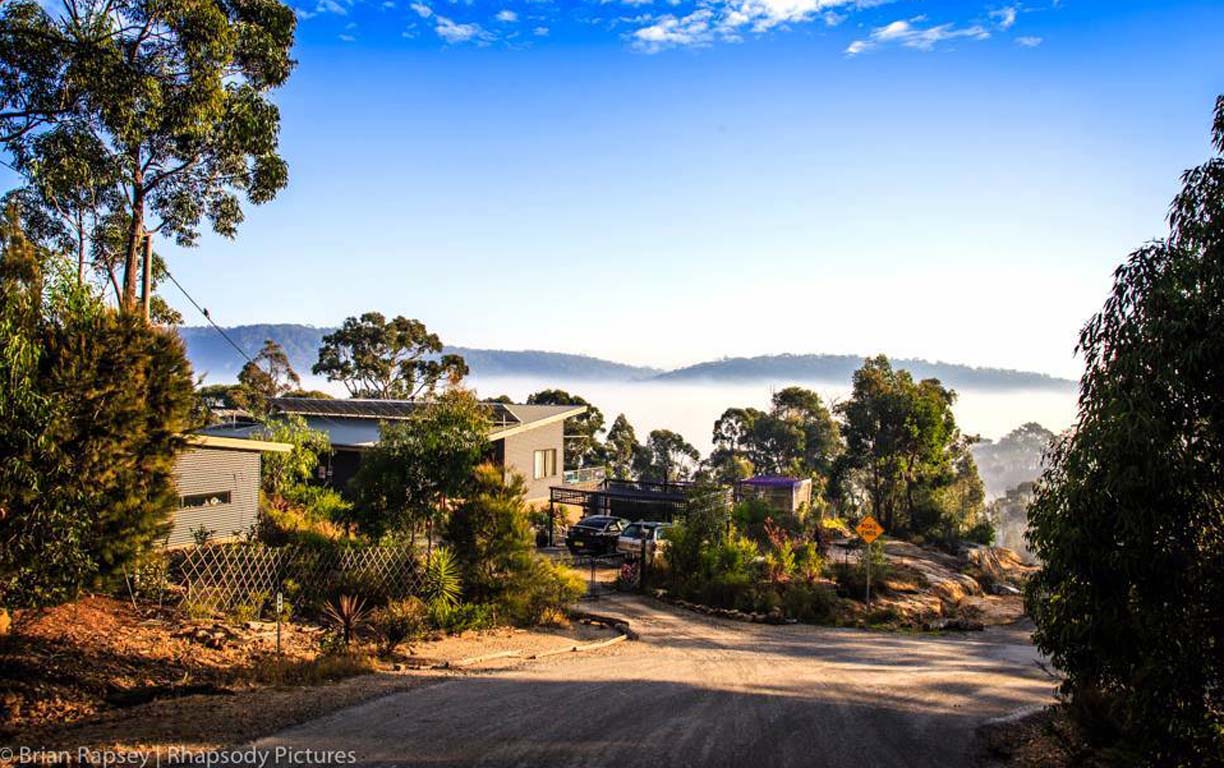 This tiny house-inspired home in New South Wales was designed by the owner to correct the problems they'd experienced in rental properties over the years. With passive solar design the house stays warm in the winter and with a 75,000L water tank, the home doesn't need to be connected to water mains.