An impressive 48 homes will open for Sustainable House Day in West Australia this year. From compact apartments in Perth's suburbs to earth builds on the beach, this list should provide a peek into what you can expect to see on September 15.

Unearthed and untouchable, this everlasting sustainable home is simply like no other. This earth covered house provides a consistent temperate all year-round with no heating or cooling required. Earth Sheltered House features double glazed sliding doors and fixed panel thermal break frame glass to both ends of the home for maximum energy efficiency. Sophisticated interior design and a creative choice of appliances are also among the benefits of this unique sustainable house.

This small urban infill home in North Perth is an example of a smart tiny home built with creativity and sustainability in mind. Designed by Chindarsi Architects and built by Castleprime Construction, this house features double-layered insulation, double-glazed windows and sustainable sourced hardwood timber that provides natural warmth and keeps the house heated all year round. Water and energy consumption is minimised by using a gas-boosted solar hot water system with circulating ring and subsoil irrigation. The house achieved a 8.5 star rating from NatHERS.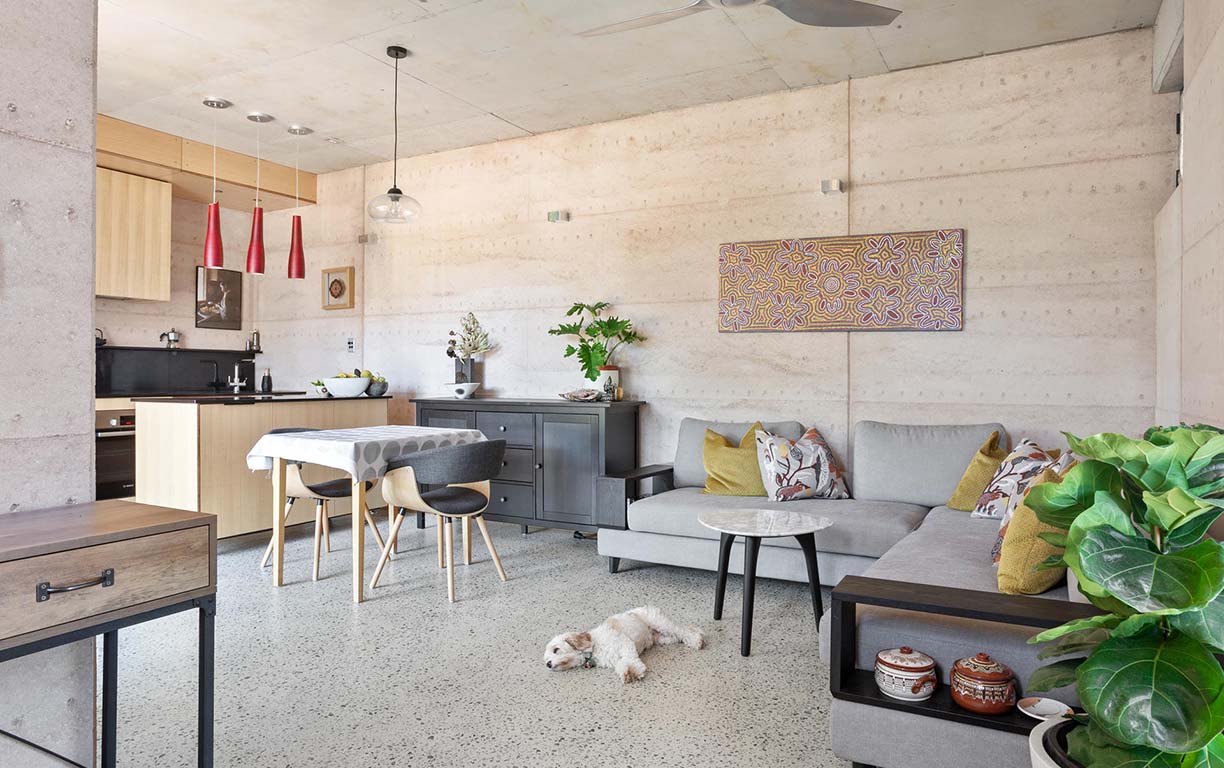 Designed by architect Richard Hammond, this sustainable apartment block is part of the One Planet Living "living laboratory" project. The apartment blocks Landcorp has built on the site, including Djidjit, are compact and adaptable, designed to accommodate ageing occupants and inter-generational living. This block was built with rammed earth walls and recycled materials, concrete floors and double glazed windows. The solar PV system powers the HVAC and heats the thermal mass to conserve heat. The development was featured in Sanctuary magazine, Issue 38. On Sustainable House Day, the Australian Electric Vehicle Association (AEVA) will have a Tesla Model S on display for visitors to the WGV development.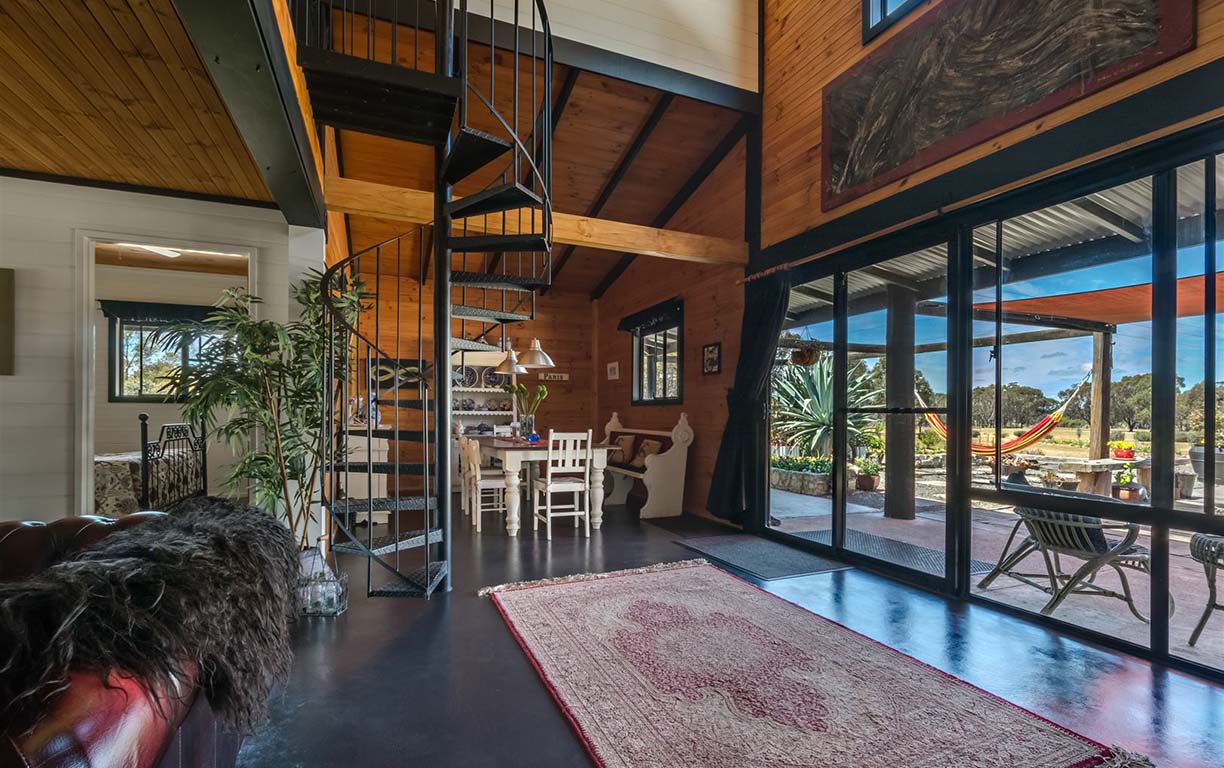 This beautiful owner-builder home took ten years to build, but the wait was worth it. The completed two story home includes passive solar features, sustainable timber, 92,000L water tanks, and sustainable vegetable gardens. The gorgeous outdoor area also features a kitchen and pizza oven. Due to the solar PV system and the house's efficiency, the house costs almost nothing to run.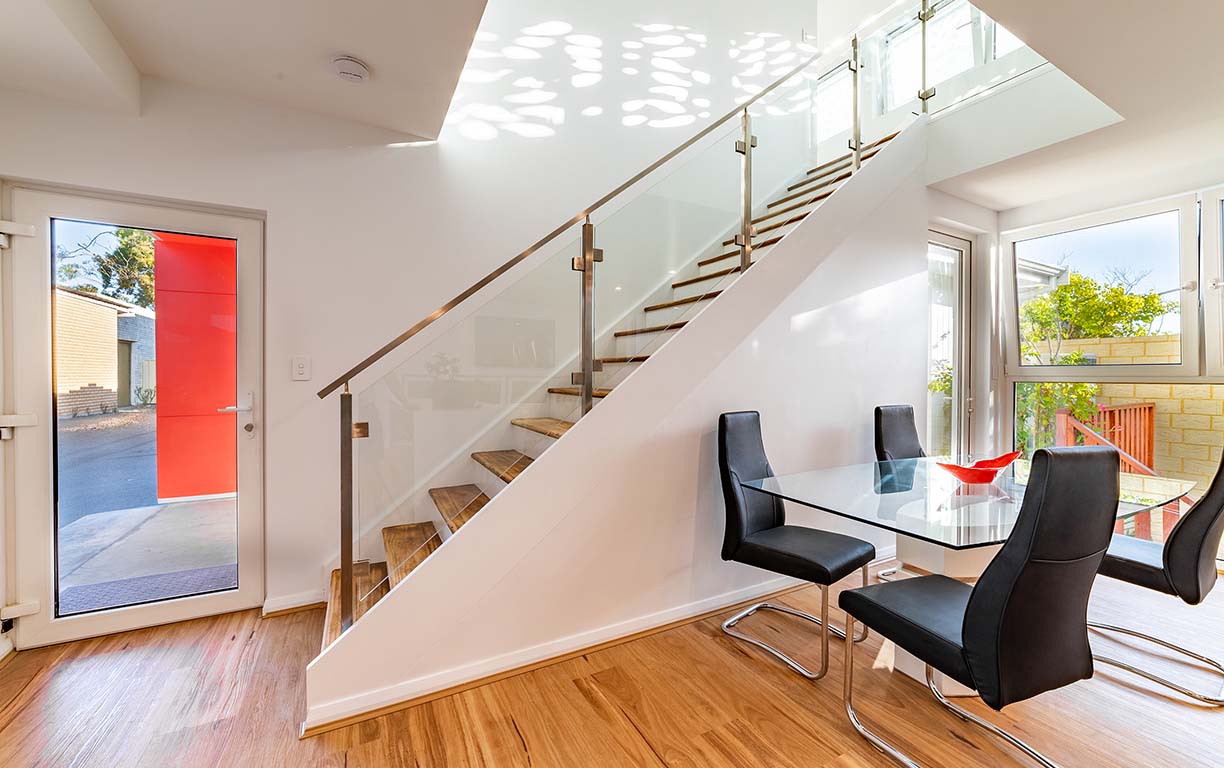 Micro Block Magic was built on a tiny, difficult block in Fremantle, WA, yet the designers managed to use passive house principles to create a truly efficient and comfortable home. Built with recycled elements, timber, and prefabricated materials, the home was constructed with minimal carbon footprint and waste.

Achieving a rating of 8.4 stars from NatHERS, this large, low-energy house features efficient thermal mass and insulation as well as solar electric power generation and rain water harvesting. The home uses materials from the original house like bricks and windows while incorporating new sustainable features like rammed earth walls. This home will be open on Sustainable House Day as part of the Solar Dwellings bus tour only. You can buy tickets here.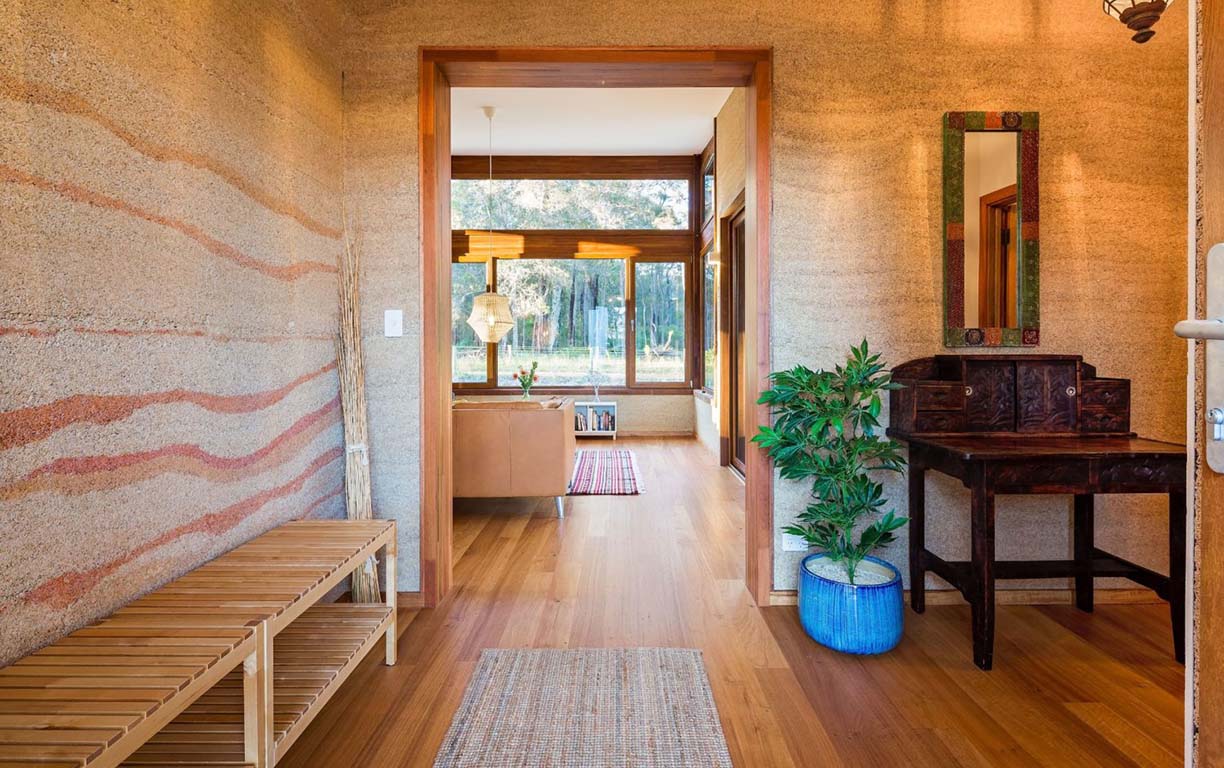 Located to the south of Perth, this home designed by Ecotect Architects Swanbourne was built by Hemp Homes Australia using hempcrete. The inside walls were left natural, with the material beautifully exposed in striking patterns. The outside was lime rendered using a natural turmeric oxide, meaning no harmful chemicals were used in the walls construction. The non-concrete walls were painted with clay plaster. Gary from Hemp Homes Australia will be at Sativa Sanctuary on Sustainable House Day between 11am and 1pm if you're interested in learning more about this exciting sustainable material.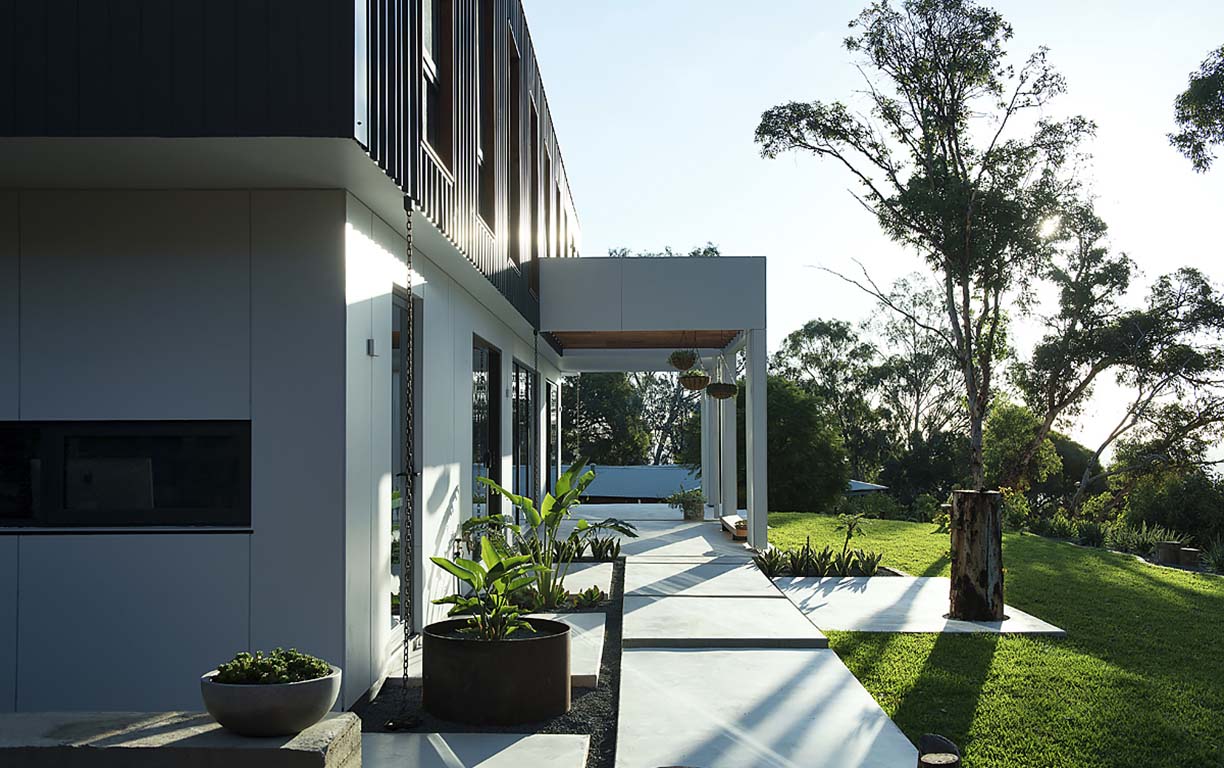 Designed by Studio Origami, his all-electric, passive solar house on the edge of Perth was built using prefabricated structural insulated panels (SIPs), lowering the cost of the build by 10 percent. The house has won multiple Building Designers Association of WA awards, including Best New Residential design up to $500,000 and GreenHouse Project of the year. The AEVA will be present on Sustainable House Day with a Hyundai Kona on display for visitors.
DecoHousing in Denmark, WA is an experiment in community living and sustainability. The village comprises four three-bedroom family homes and eight two-bedroom homes. Designed by H+H Architects, the units were built with small-footprints in mind to reduce their ecological impact. The units were primarily built from hempcrete in an effort to boost the use of innovative materials in building. All of the homes score between 8.8 and 9.3 stars on the NaTHERS scale. DecoHousing Denmark was featured in Issue 48 of Sanctuary magazine.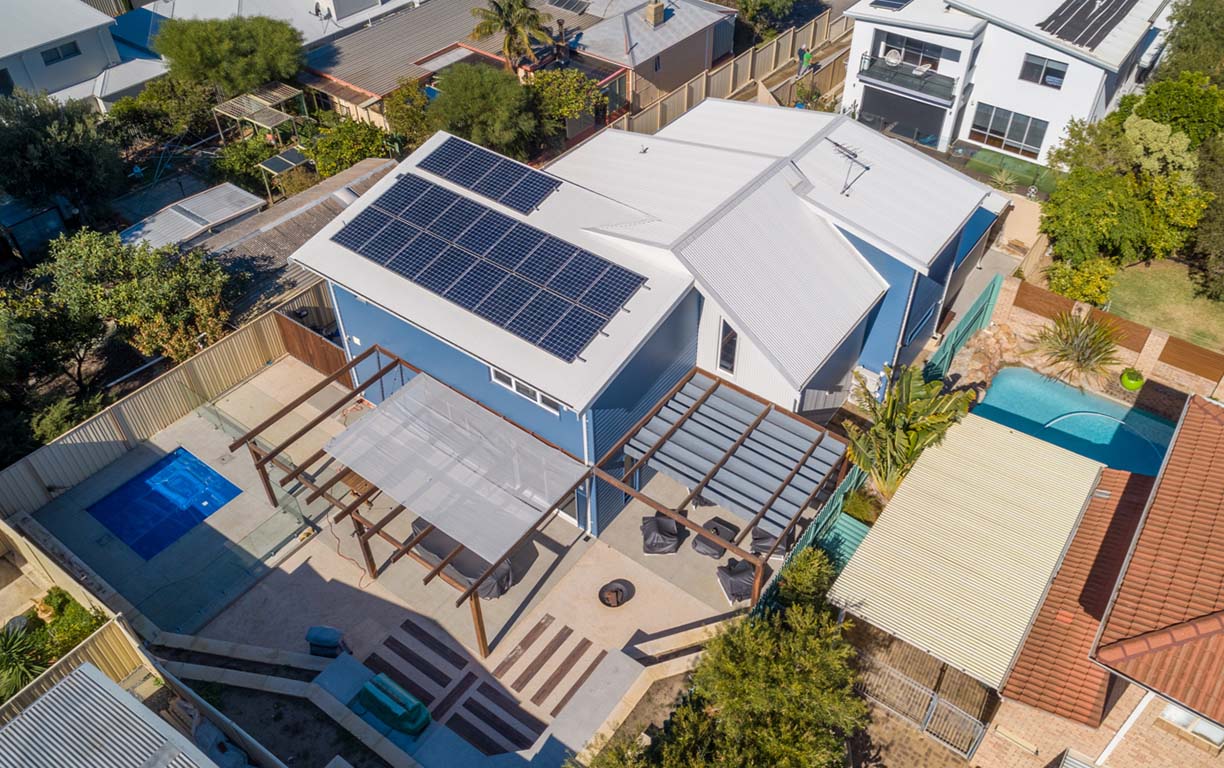 Homeowners Carlos and Gloria took inspiration from their years living in North America to design West Australia's first Certified Passive House Plus, which was built by Perth Passive House builders I-SMART. They did it on a budget too, with the final house costing  $2,080 per square meter. A pre-manufactured timber frame structure helped keep the house in-budget, and a 6kW solar PV system helps make the all-electric home sustainable. Bookings are required to visit this house. You can buy tickets here.