With 250 homes opening around Australia for Sustainable House Day on September 15, 2019, its time to take a peek at some of the very interesting and innovative sustainable homes in Victoria. Whether they're creative inner city renovations or off-grid regional escapes amid stunning vistas, these homes are all worth visiting. Click on each home's title to learn more, register to attend Sustainable House Day by clicking here, the log in and "favourite" the homes you want to visit.
This house in Melbourne's eastern suburbs pushes the limits of passive design, using prefab materials in incredibly innovative ways. Built on a sloping site, the house is angled on its lot so that windows face north and take in views of the Dandenong Ranges. The design is adaptable, with long term considerations for future mobility and health concerns taken into account. The home is all-electric, with a solar grid PV and heating and cooling demands that more than meet the very strict Passive House requirements. Heathmont House was profiled and featured on the cover of Sanctuary magazine Issue 48.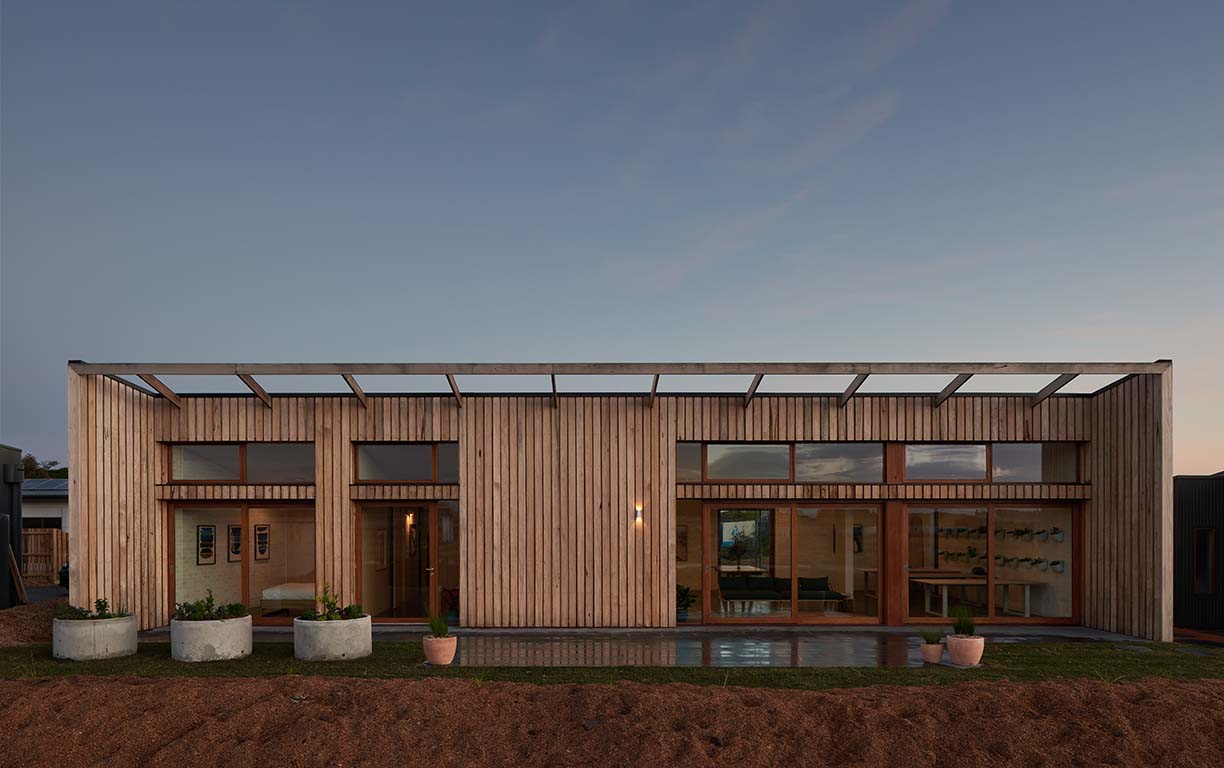 If you want to get serious bang for your buck this Sustainable House Day, we recommend heading to Cape Paterson, a two hour drive from Melbourne, where ten unique zero-carbon homes will be open for tours alongside a street festival. The 10 Star Home, pictured, built by The Sociable Weaver and designed in collaboration with Clare Cousins Architects, is Victoria's first 10 star home. It features 5kW PV solar, bio-phase change material insulation, and highly efficient LED lighting throughout. Thanks to these incredible efficient features, the house will cost only $3 a year to run. Head down to The Cape to see this and nine other forward-thinking, beautifully designed homes and enjoy food, coffee, live music, Tesla rides and more.  The Cape has been featured multiple times by Sanctuary  and Renew magazines.
Thanks to the choice of materials and construction techniques, this comfortable family house in western Victoria is almost entirely recyclable. Located two hours from Melbourne, The Recyclable House was designed by Quentin Irvine and completed in 2015. Irvine took inspiration from classic corrugated steel Australian sheds. The house uses passive heating and cooling techniques and is built nearly entirely from recyclable or biodegradable materials. It was nailed and screwed together, minimising the use of glue that would contaminate otherwise recyclable materials. The home is all-electric, airtight, and scores an 8 on the Victorian Residential Efficiency Scorecard. The home was also featured in Sanctuary magazine Issue 44.
This home located in the northern suburbs of Geelong is one of several fantastic tiny homes that will be opening to the public for Sustainable House Day. This house, constructed by Small Change Design and Construction, is an example of their 'XS Quark' design. Small Change scores 7.0 stars from NatHERS and has passive solar credentials, thanks to its north-facing orientation, polished concrete waffle pod slab and double-glazed windows with thermally improved aluminium frames. This house was featured in Sanctuary magazine Issue 43. Bookings are required for tours. You can buy tickets here.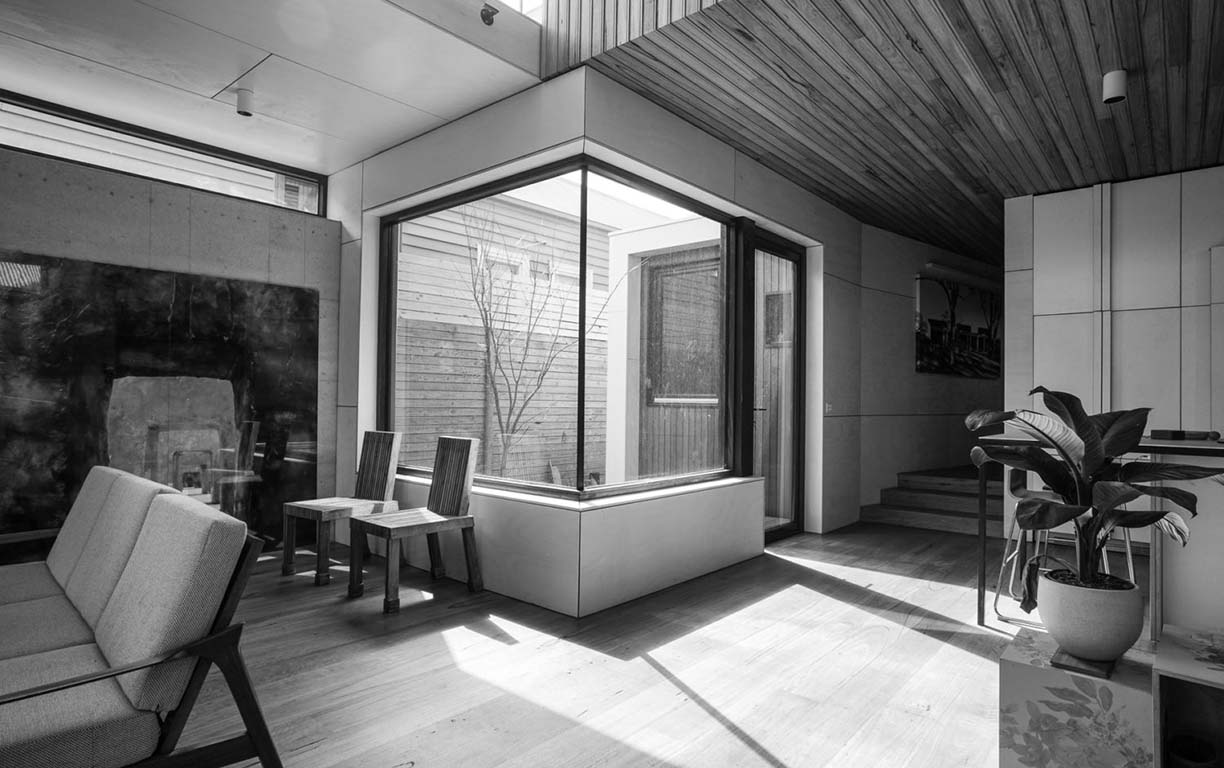 Located in Melbourne's inner suburb Northcote, MM House is one of the most conveniently located Sustainable House Day homes if you're a city dweller. This striking home sits on the existing foundations and concrete slab of the 1978 home it replaced. The house was designed using passive house standards and scores 10 stars on the Victorian Residential Efficiency Scorecard. MM House features two adjustable and adaptive zones which will allow for flexible living spaces should it become necessary in the future. Bookings are required to visit this house. Click here to register for a tour.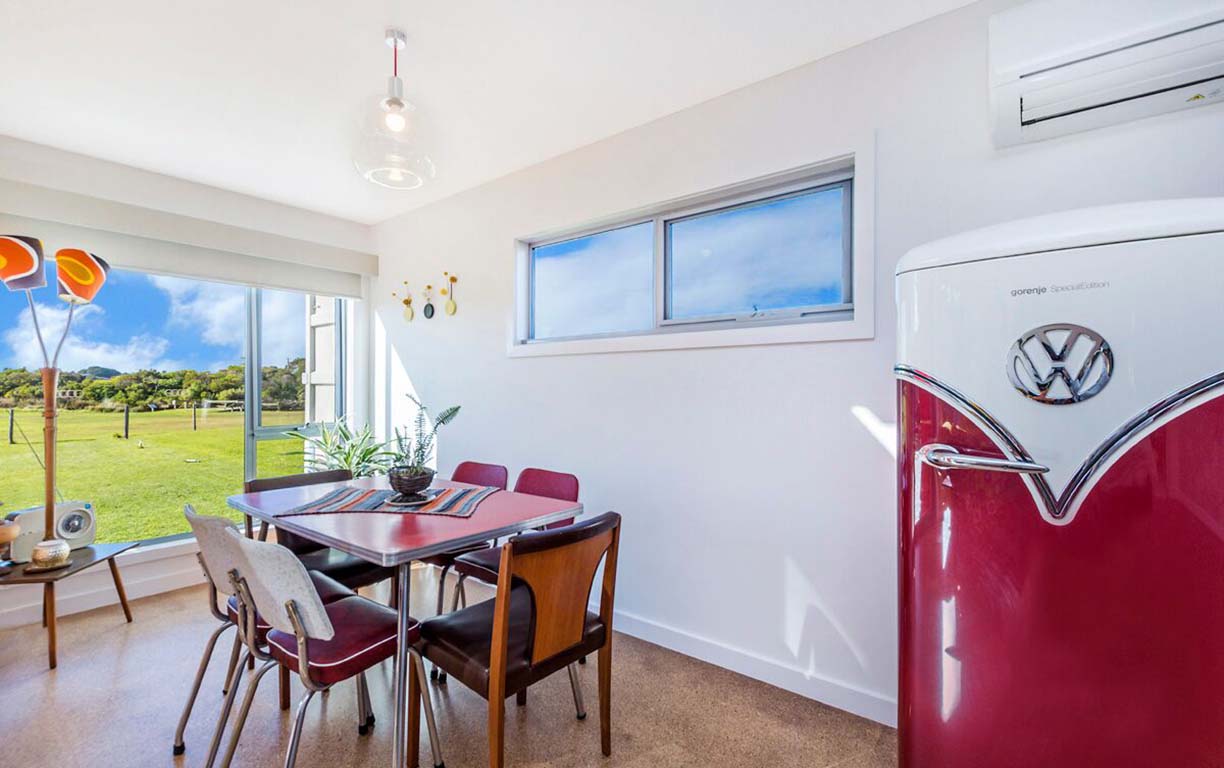 This unique Warrnambool holiday accommodation was constructed out of reused shipping containers. Inside, many of the pieces of furniture are vintage and have been given a new life by the home's owners. The home's cabinets, light fixtures and sinks are also recycled. The walls and ceiling are heavily insulated and the windows are double glazed, keeping the house warm in the winter.
Not a Hero House, designed by Steffen Welsch Architects and located in the north Melbourne suburb of Preston, is a striking passive solar timber clad home. All habitable rooms face north, while storage and utility areas face south. Materials were chosen for optimum thermal performance and low embodied energy, including timber trusses instead of structural steel, recycled brick, FSC certified timbers, double and triple glazed windows and insulated hatches. There is a  11,200l rainwater system connected to the garden, WC, laundry, shower and all vanities. The home scores 7.4 stars on NatHERS.
Located on the south side of Melbourne, this home is an updated weatherboard house that's been transformed into a sustainable dwelling with passive design. The renovations include high levels of insulation, an airtight membrane, triple glazing and windows oriented to take advantage of the sun. The house also features a mechanical ventilation heat recovery (MVHR) system and 6.4 kW solar PV. Armadale Passivhaus scored 7.6 stars NatHERS rating. The house was featured in Issue 45 of Sanctuary magazine.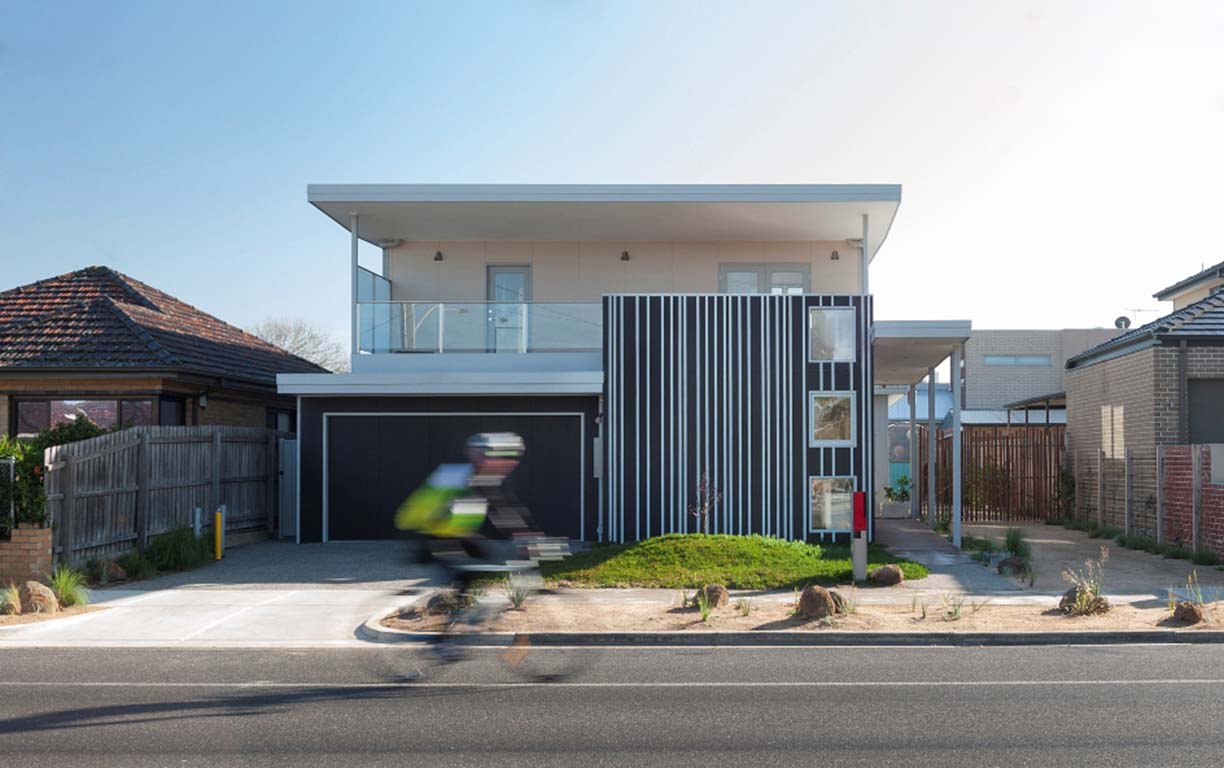 Solar Sollew, located in the western Melbourne suburbs, has a 9.0 NatHERS rating and highly considered passive solar and accessible in its design. In addition to sustainable features like recycled materials, solar PV, earth tube cooling, solar water heating and carbon positive performance, the home also features a greenhouse, an indigenous plant garden, and smart home integration.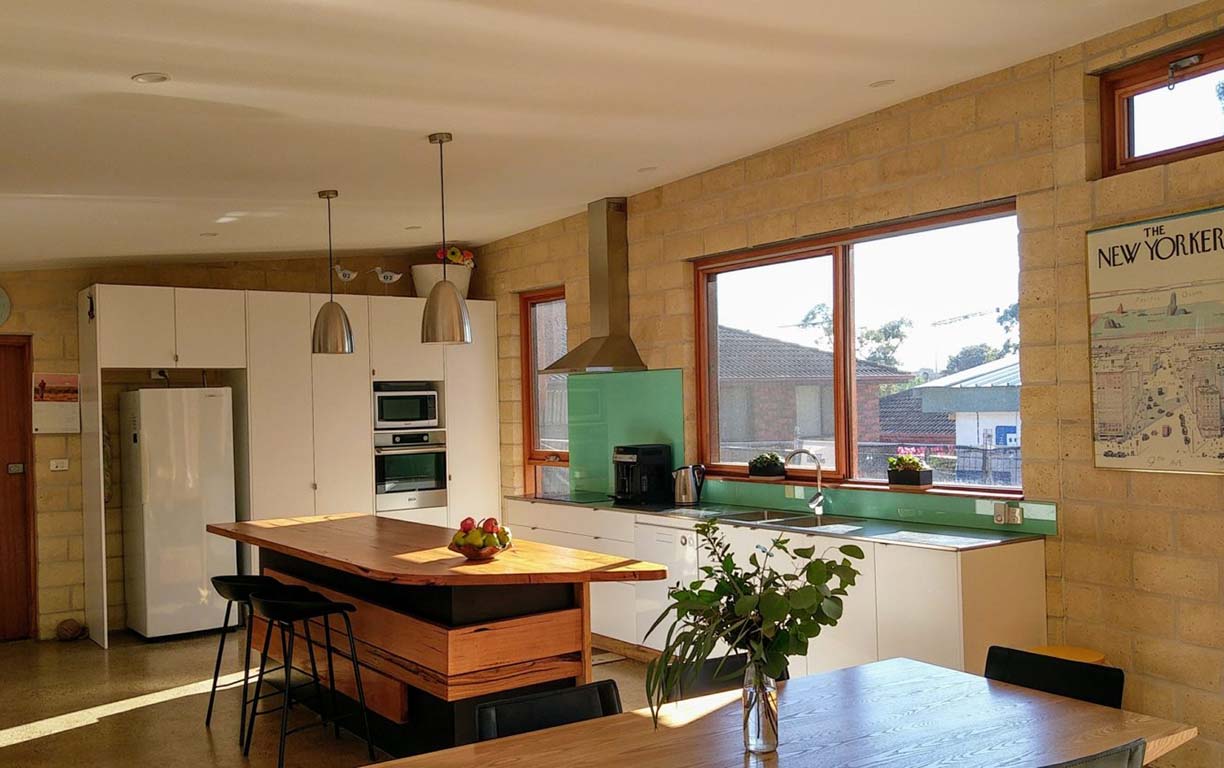 This home in Melbourne's east was constructed almost entirely using renewable energy. Homeowners Howard and Libby Elston, while waiting for a grid connection, used solar panels they ultimately planned to install in their home to build the home itself. The panels used for construction were ultimately installed on the home's garden shed, where it will go on to power a small workshop. The Elston home was featured in Issue 148 of Renew magazine.