The sub-tropical climate of Queensland presents challenges to sustainable home builders that can make many construction techniques tricky. But all of these homes have overcome these barriers to create vibrant spaces connected to the outdoors, using the natural surroundings to provide heat, cooling, water and food.
This beautiful owner-built family home in Queensland is less than 90 sqm but so well designed that it is known as the 'Tardis.' It features recycled used in novel ways–the beautiful wooden floor was once telephone poles. The house is well insulated and therefore keeps a comfortable constant temperature all year round. Smart technology is built in, so if you want to follow its performance, you can watch the temperature, battery and solar consumption live on a tablet. This home is featured in Sanctuary magazine Issue 48.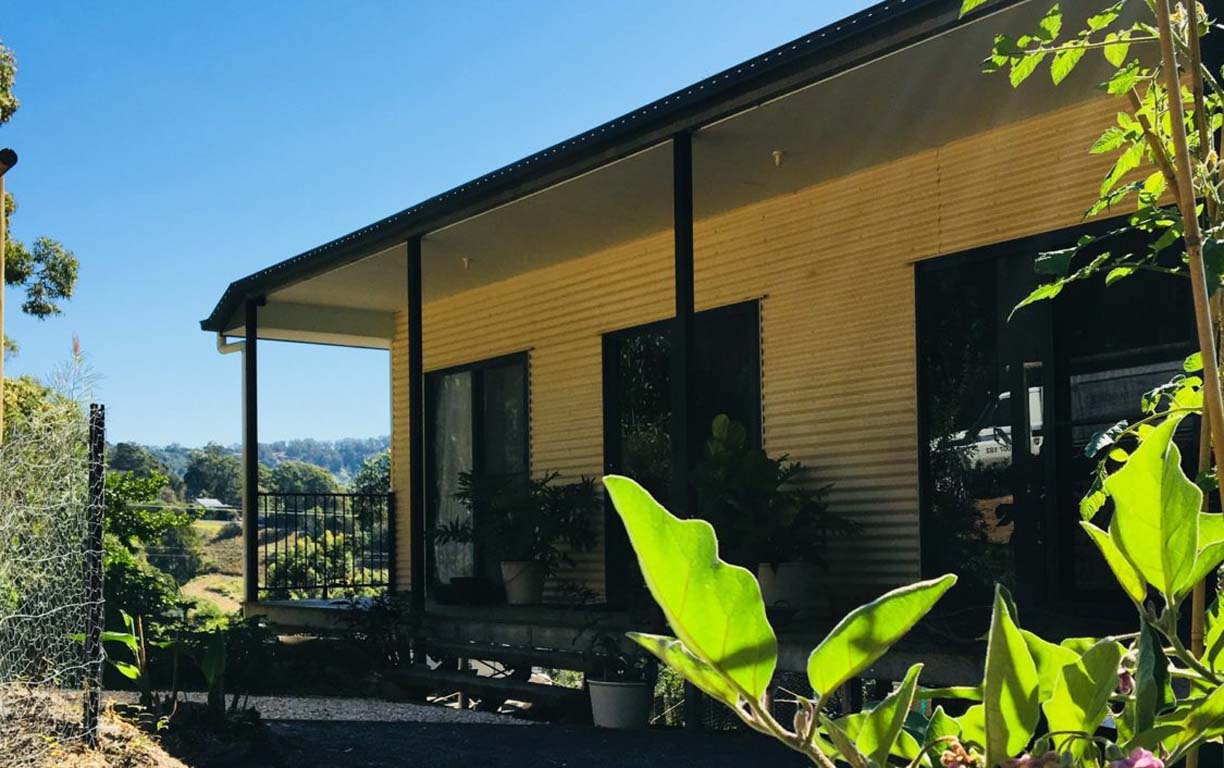 This completely off-grid home in Queensland is in full harmony with the nature. It is located on the highest elevation on 14 acres of land, bringing cooling breezes for summer as well as a northerly aspect for the solar energy and the 300L hot water rooftop system. More water is collected in the 90,000L concrete water tank. The composting toilet and the naturally filtered grey water system also helps to minimise water requirements.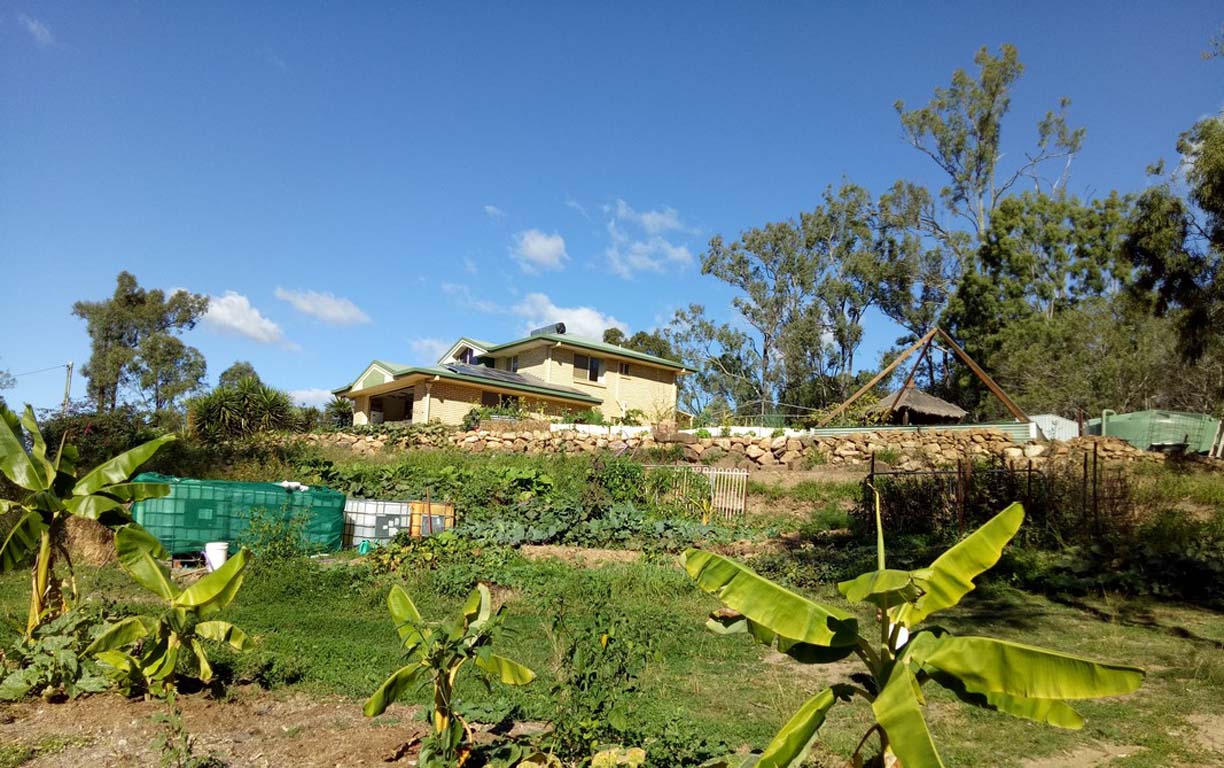 This home in regional Queensland was designed to be self-sustaining. SpurTopia has extensive gardens, including 200 fruit trees, built with permaculture principles that produces more food than the family can eat. The house is energy positive and nearly waste free. Spurtopia has been featured on television multiple times, including on ABC's Gardening Australia. You can learn more about the property by watching this video.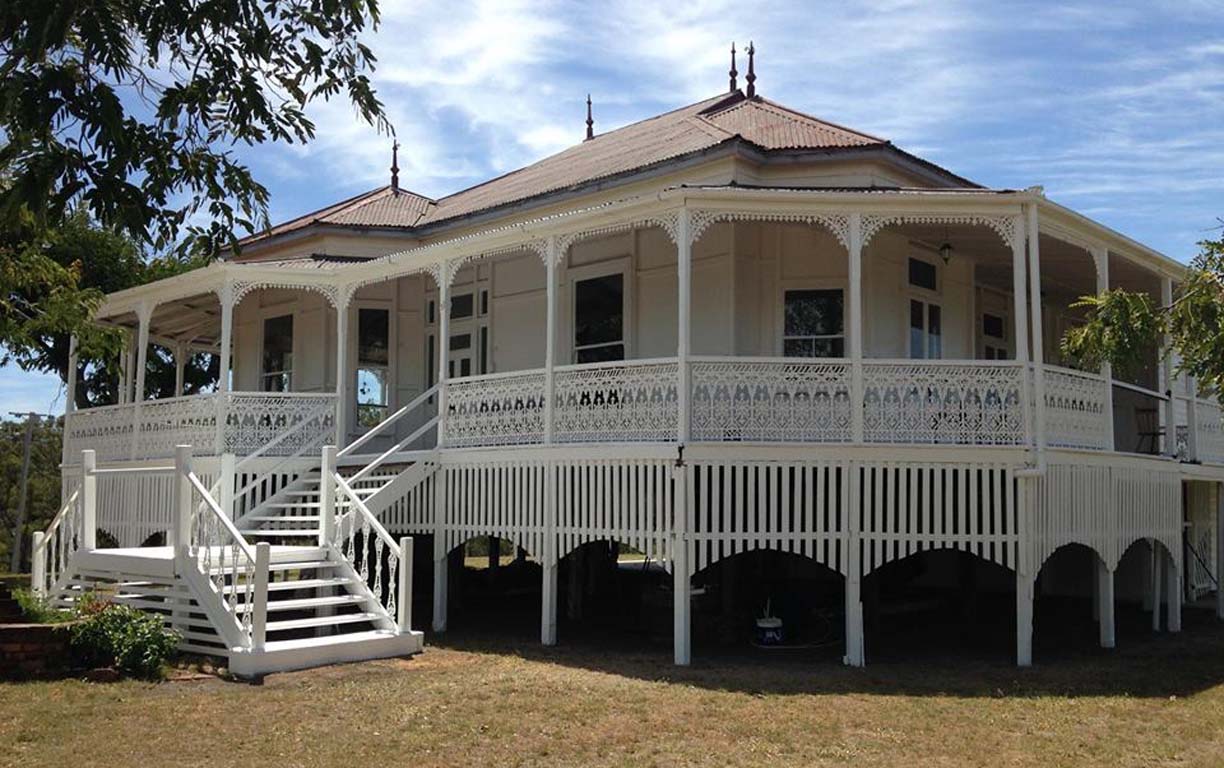 4. Yeppoon Houses – Yeppoon, QLD
There are four houses to see this year in the quiet beach side town of Yeppoon, QLD. These include the upcycled home and gardens of Paperbark Cottage, Peaceful Suburban Half Acre, a home built to keep the electricity bill down with shading and cross breezes, Barlows Hill House, a 35-year-old flat-roofed concrete home that's been updated with solar PV and rainwater tanks, and Two Churches, three entirely recycled homes that were moved from Rockhampton and are surrounded by permaculture gardens.
5. Wild Mountains Environmental Centre – Rathdowney, QLD
An hour and a half drive west of the Gold Coast, seven homes open in Rathdowney are another option for Queenslanders who want to see houses off the beaten path. These homes are part of the Wild Mountains Environmental Centre, a community nonprofit that runs educational courses about native ecosystems and living with nature. The site has solar energy and a battery system that is used by many of the homes. The homes on the site include Whiptail Strawbale House, a strawbale infill that offers expansive views of the Scenic Rim, Caddie's, a home for Wild Mountains volunteers with passive solar design, and Bruce's Shed, the first building constructed on the site in 1988 without the use of power tools. To visit the Wild Mountains Centre on Sustainable House Day booking is required. Tickets and more information is available here.