The homes featured at this year's Sustainable House Day all showcase creative approaches to sustainability, from renewable technologies, to passive house strategies, to upcycled materials. Some of these homeowners also take their commitment to sustainability outside their homes with electric vehicles, many of which will be present at their properties on September 15, while many others will feature electric vehicles from members of the Australian Electric Vehicle Association who are happy to show off their cars. Here are some of the houses around the country which will highlight electric vehicles: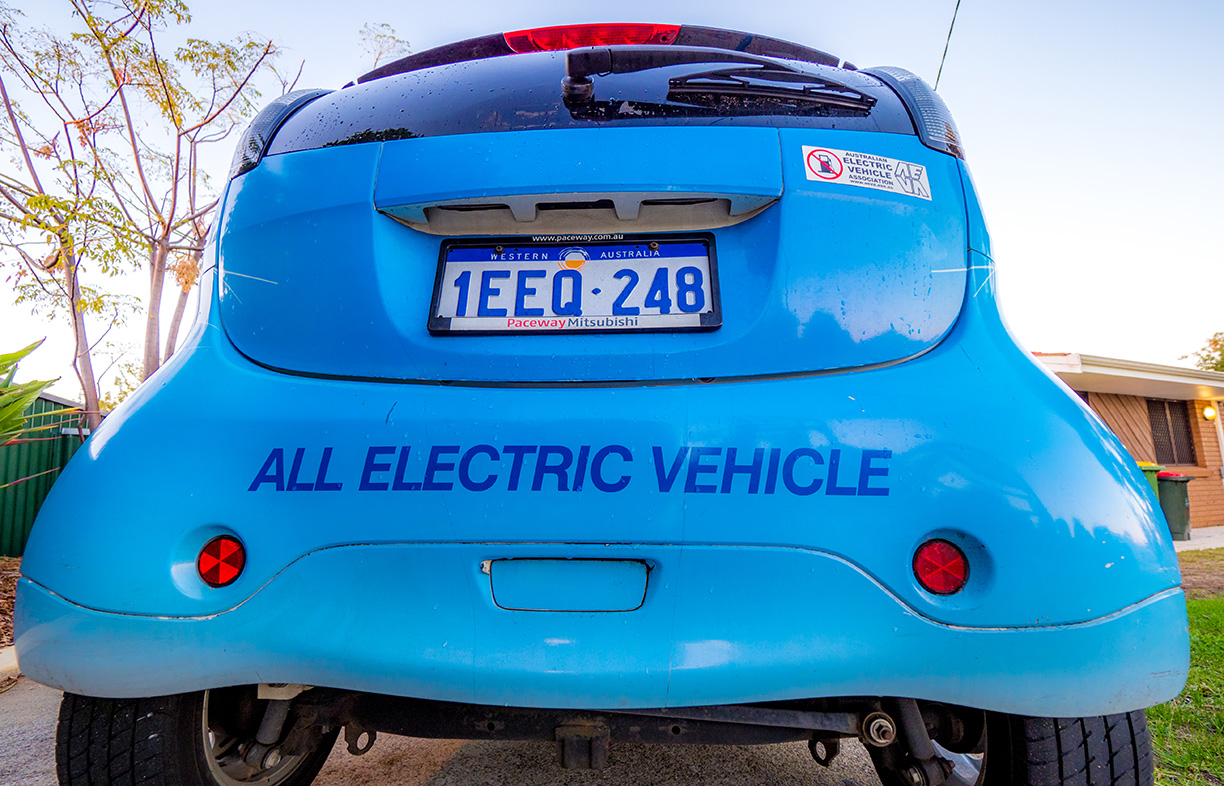 Bruce Armstrong and Katherine McCann, based in Nedlands and Brentwood in suburban Perth, have been mostly getting around on electric bikes or in Bruce's Mitsubishi i-MiEV electric car since 2012. Despite the relatively price of their EV, the couple says they're still saving on fuel costs. At their house, the i-MiEV is charged using his solar generation, stored in a lithium ion 20 kWh domestic battery which allows solar charging overnight. For more local trips, Katherine and Bruce love using their electric bikes, which can be folded to make them small enough to take on public transit. Aside from the EV, Frog Palace is notable for its veggie garden, chickens, and passive solar design. Bruce and Katherine were featured in Issue 148 of Renew magazine.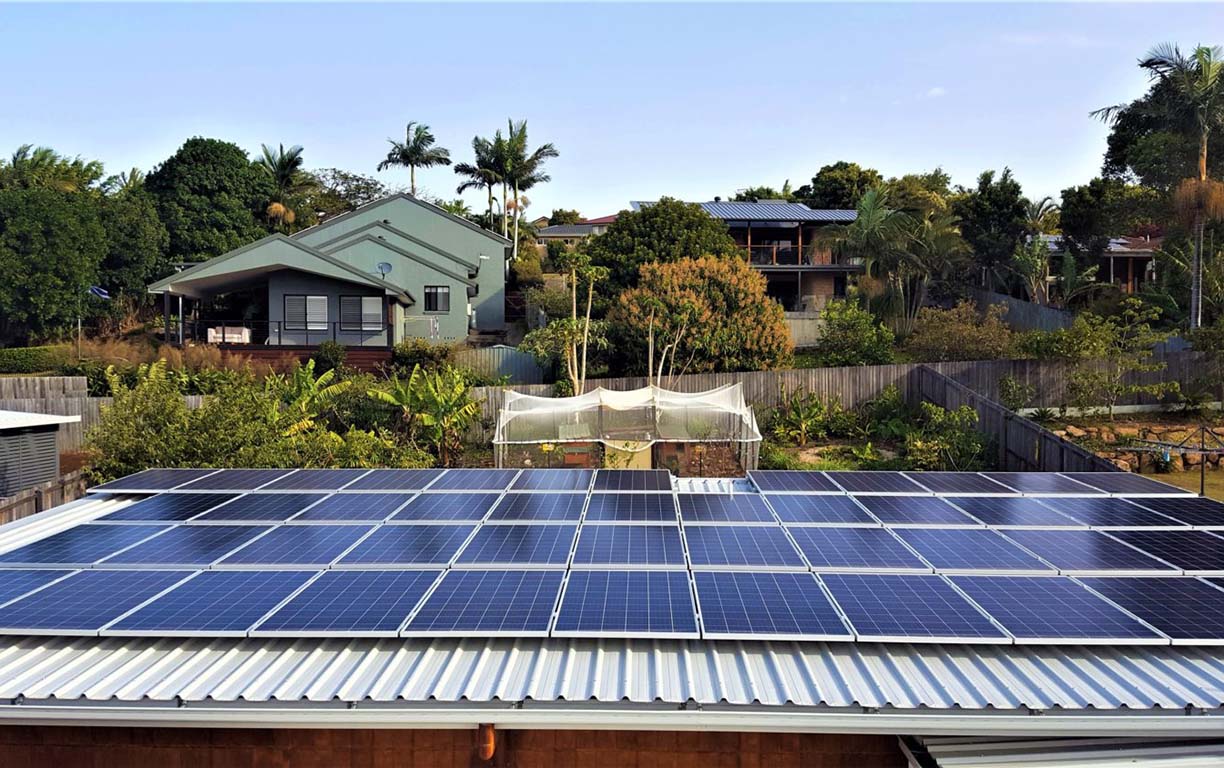 Designed by Eco-Essence Homes, this four bedroom house maximises efficiency by taking advantage of passive solar design, ventilation and light colours. The property also features permaculture gardens, orchards, chickens and bee hives. The owners use a Fonzarelli S1 electric motorbike among other methods to get around.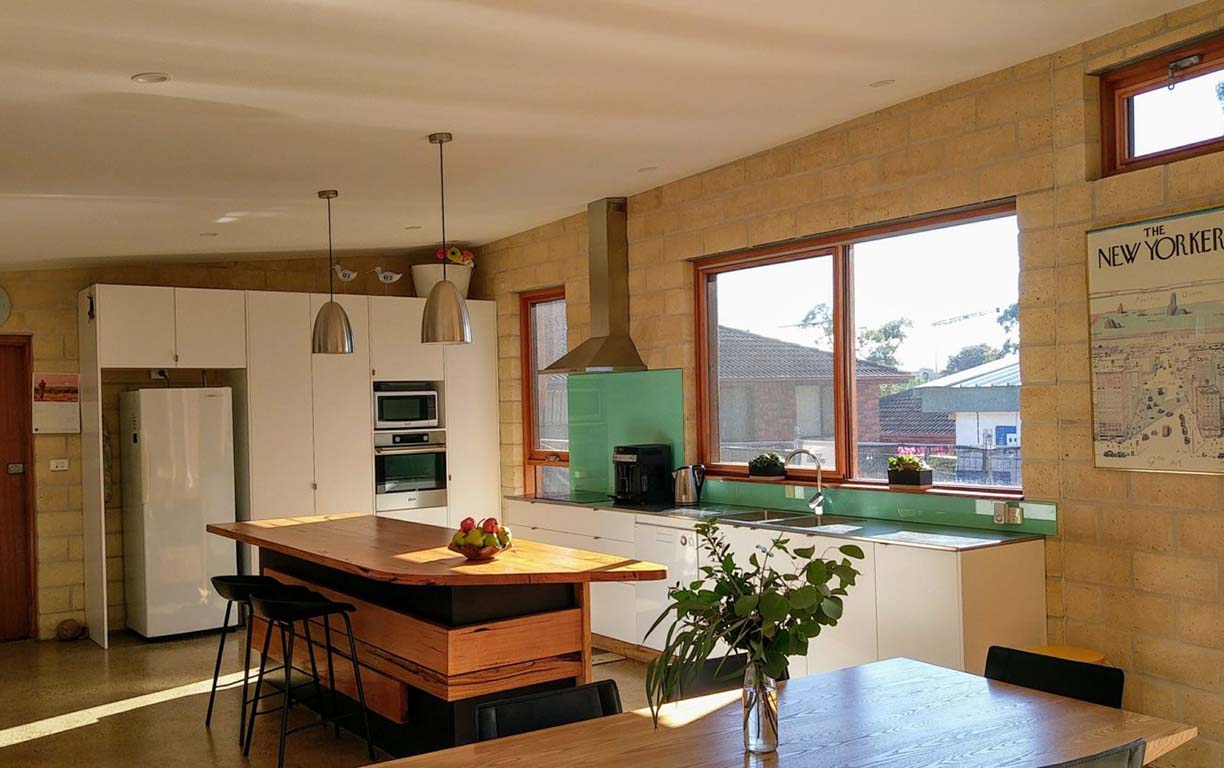 This home in Melbourne's eastern suburbs was constructed almost entirely using renewable energy. Homeowners Howard and Libby Elston, while waiting for a grid connection, used solar panels they ultimately planned to install in their home to build the home itself. The panels used for construction were ultimately installed on the home's garden shed, where it will go on to power a small workshop. The owners use a Nissan Leaf, which will be at the property on Sustainable House Day. The Elston home was featured in Issue 148 of Renew magazine.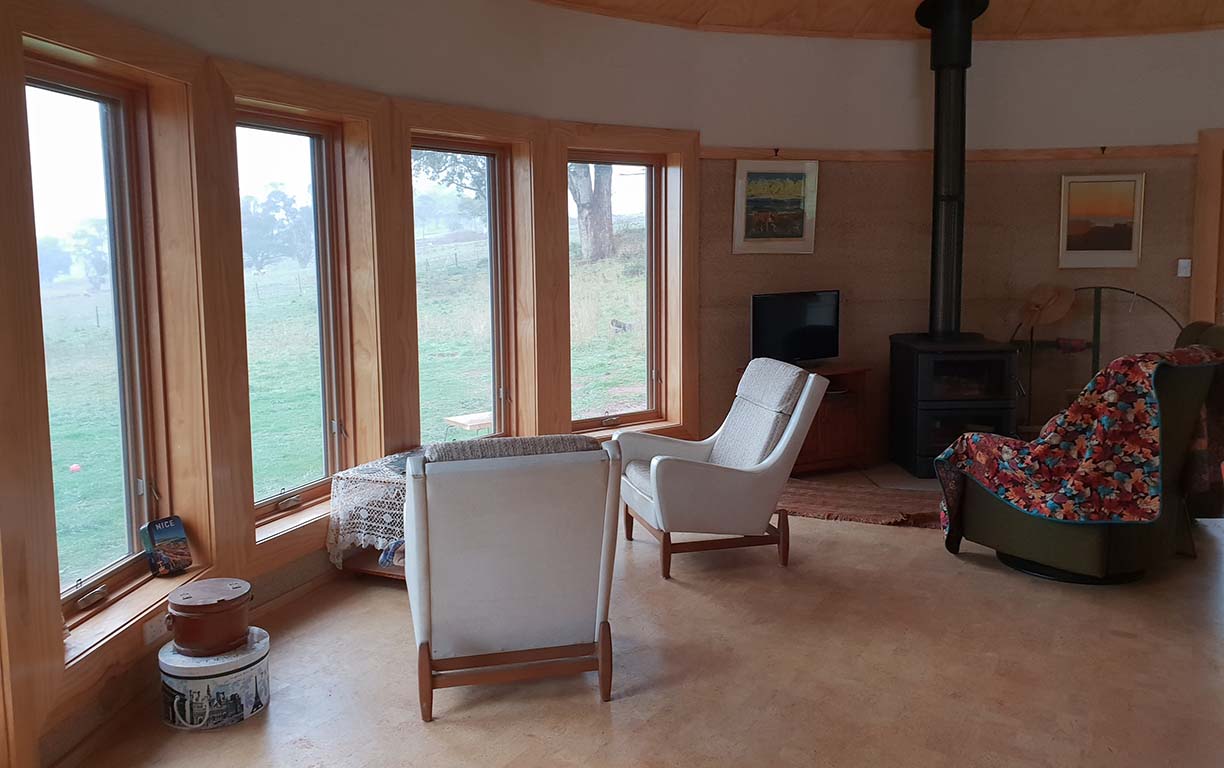 This house in regional NSW was designed by Randall Dutaillis Architects and is made up of two connected roundhouses constructed with prefabricated materials and hempcrete walls are a showcase of innovative sustainable design. The house sits on a waffle pod concrete slap with cork floating floor and features double glazed aluminium windows, heat pump hot water, and a compost toilet. The house relies on an off-grid solar system for electricity, which is also used to charge the owners' Mitsubishi Outlander PHEV.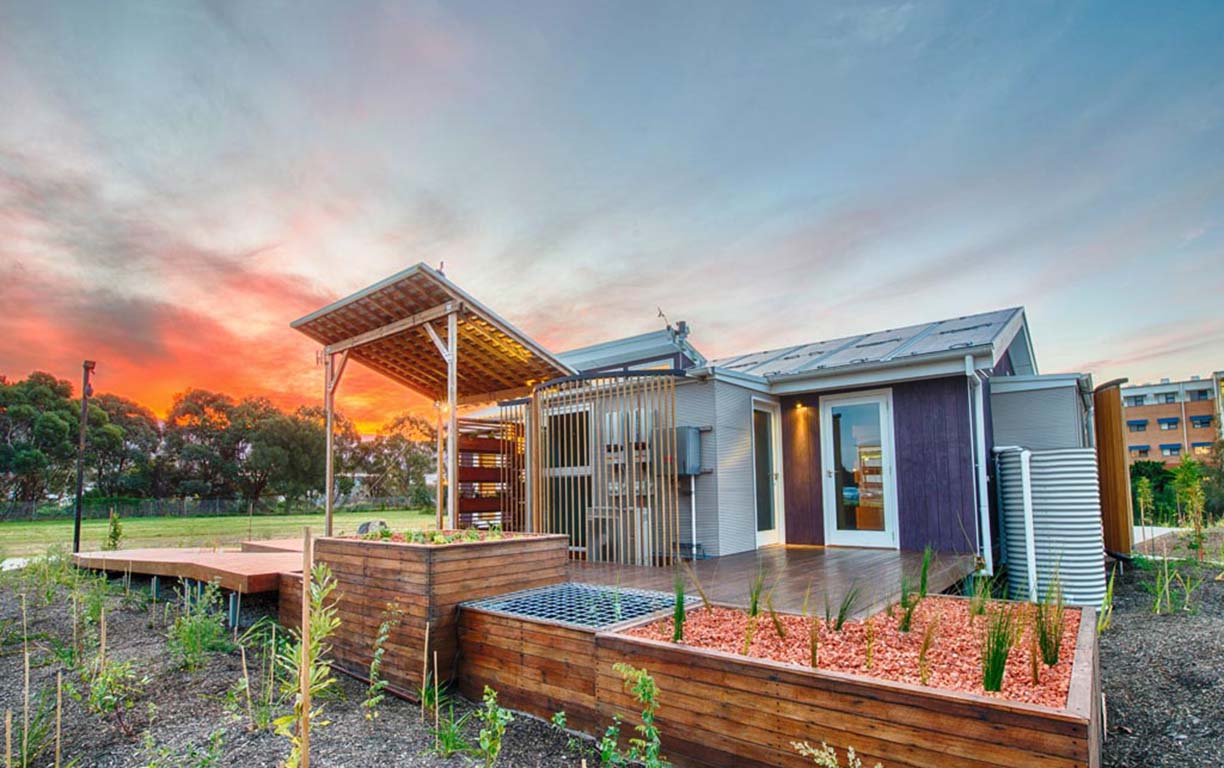 The Illawarra Flame House is an experimental design located at the University of Wollongong's Living Laboratory program at the Sustainable Building's Research Centre. The design demonstrated how an existing home could be retrofitted to emphasise water efficiency, solar energy harvesting, passive design and advanced ventilation systems. The team behind the house won the Solar Decathlon China in 2013 with the highest score of all time. A Nissan Leaf will also be present at the university for Sustainable House Day.
This home two hours south of Melbourne is part of The Cape, an eco-community of sustainable homes, ten of which will be open alongside a street fair on September 15. Spindrift, designed by Beaumont Concepts, is billed as an "Energy Freedom House," because it eliminates energy, gas, and petrol bills for the owners. The home's 6kW PV system along with its energy-saving design not only powers the all-electric home, it also charges their Hyundai Kona, an EV with an incredible range of 450km.  These homeowners save $5,200 a year compared to what they'd pay in a similar home that used gas and a regular fossil fuel-powered car. Spindrift was featured in Issue 148 of Renew magazine.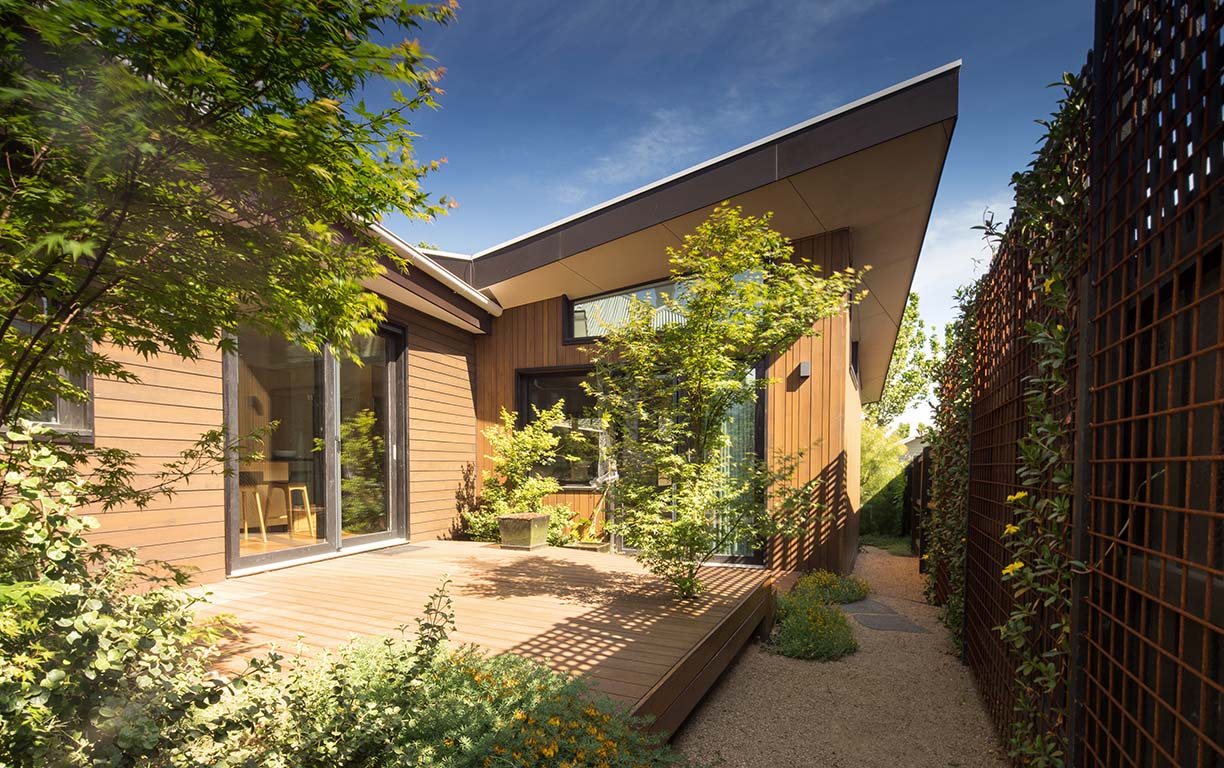 Image: Amorfo & Luke Middleton
Armadale Passivhaus is example of using the power of Passive House design to take a regular home and make it sustainable. Located on the south side of Melbourne and designed by EME Design, this home is an updated weatherboard house that's been transformed into a Certified Passive dwelling. The renovations include high levels of insulation, an airtight membrane, triple glazing and windows oriented to take advantage of the sun. The construction focused on materials with low levels of embodied energy. The house also features a mechanical ventilation heat recovery (MVHR) system and 6.4 kW solar PV. Armadale Passivhaus scored 7.6 stars NatHERS rating and 10 stars on the Victorian Residential Efficiency scorecard. A Audi A3 e-tron will also be at the house for those curious about electric vehicles. Armadale Passivhaus was featured in Issue 45 of Sanctuary magazine.