South Australia has seen some exciting progress in sustainable housing over the past few years. The state is home to a few of our favourite sustainable designers, including GOODHOUSE and SUHO. Better yet, all of these homes are located either in the Adelaide suburbs, or within a short drive from the city, so those in the area can visit as many houses as they like on September 15.

Cairns Avenue is an all-electric, 7.5 star sustainable home designed specifically to fit on a narrow (9.9m) wide allotment in a typical suburb. Utilising a generous setback to the north coupled with extensive uPVC double glazed windows and external shade structures, this passively designed home provides year round comfort. Airtight construction, thermal mass and high efficient electric appliances also help to reduce running cost.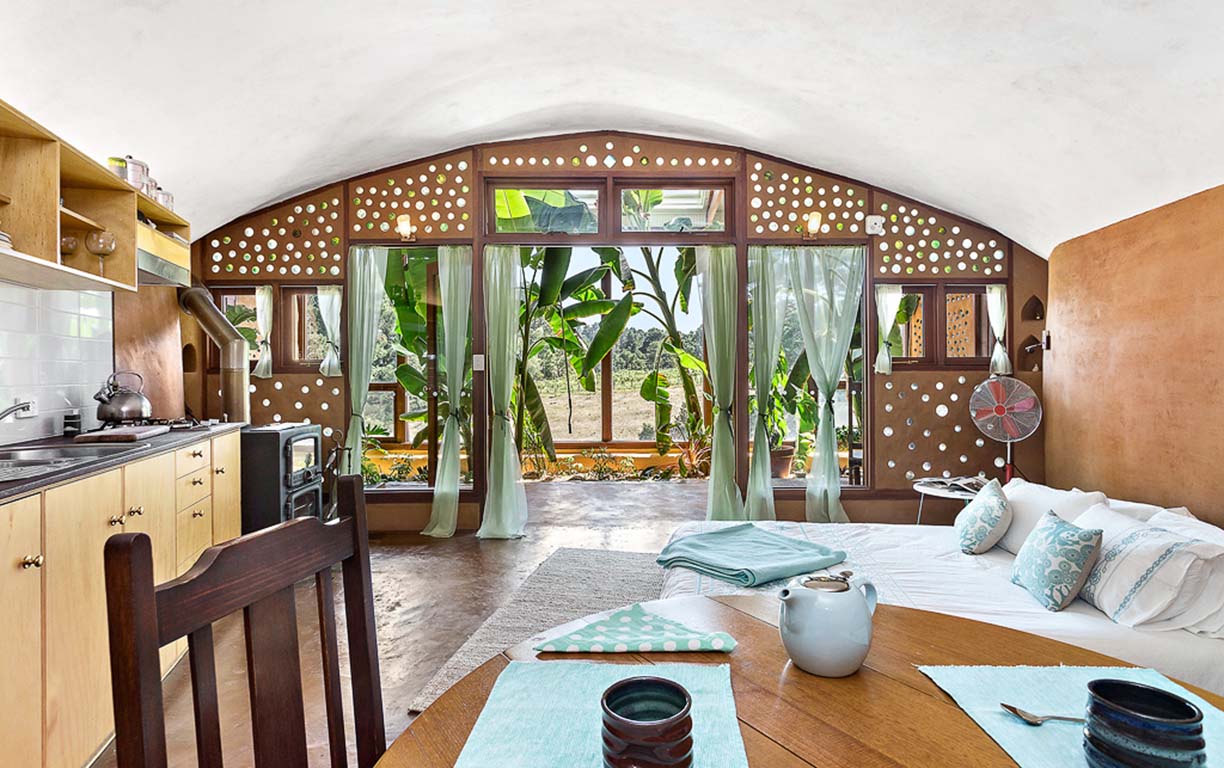 The gloriously quirky and bohemian Earthship Ironbank is Australia's first council-approved Earthship. It was built as en educational tool to teach people about Earthship design principles and let them experience off-grid living in a self-sufficient home. The use of earth-filled car tyres (without concrete footings) and earth floors (no cement) are two of the radical new construction methods that you can explore in this home, which you can rent on Airbnb. This house has achieved a 6.3 star rating on NatHERS.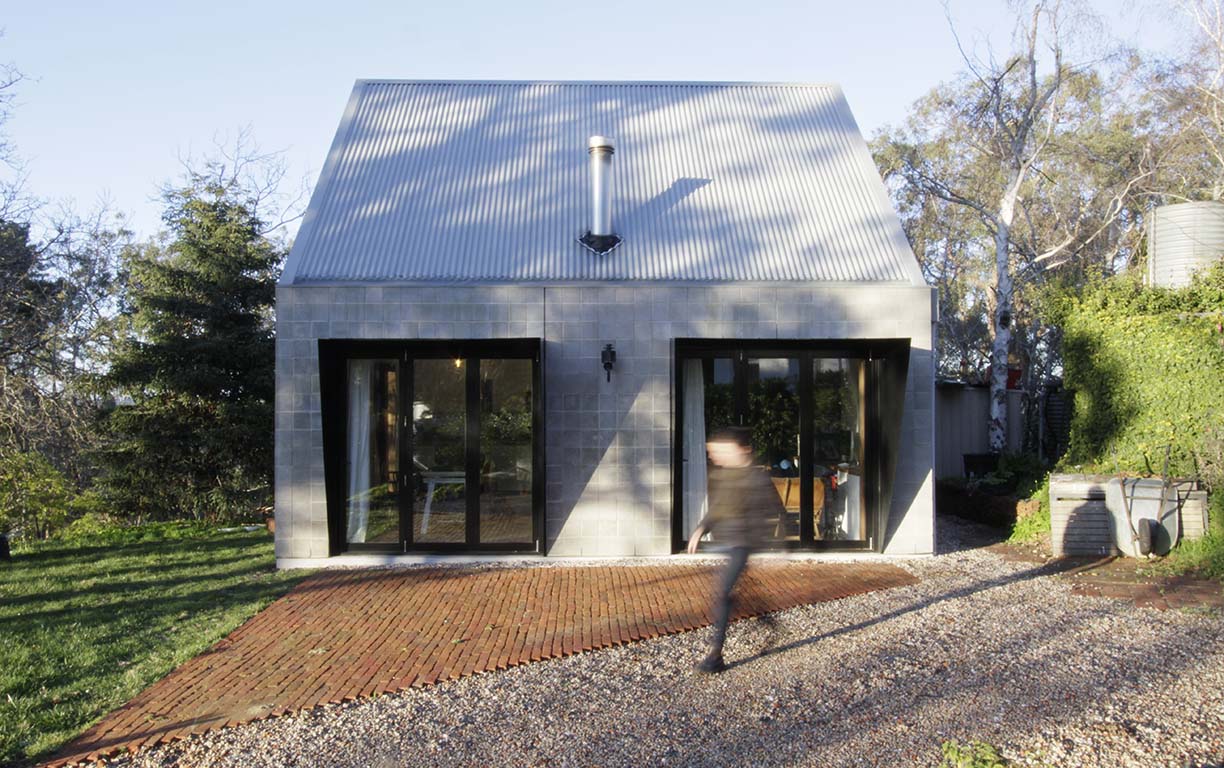 This owner-builder home in the Adelaide Hills uses passive design principles to craft a modest but comfortable 64.5m2 house. This small footprint has an impressive capacity. Not only do the owners and designers live in the space–they also work there. The house has limited mechanical heating or cooling, northern orientation, double glazing, incorporates recycled materials and includes a worm farm waste system to treat all domestic and household wastes.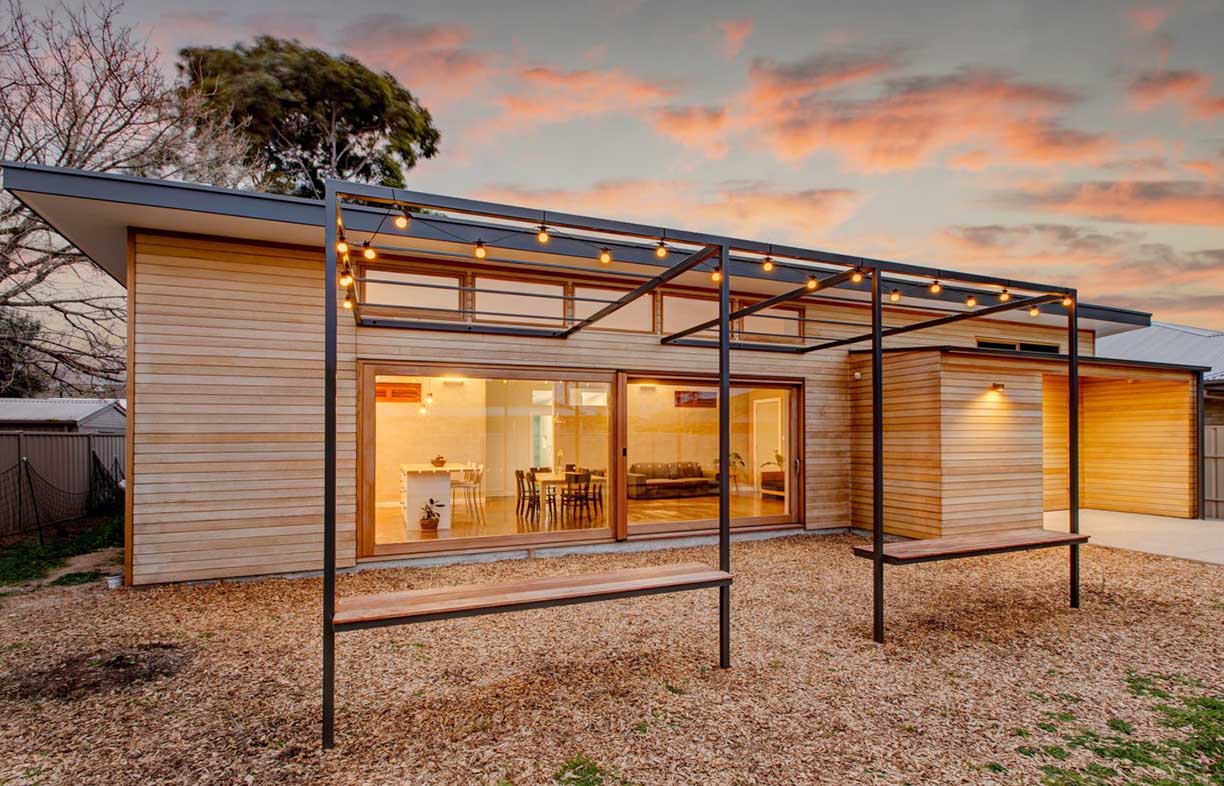 Designed by sustainability experts SUHO Studio, this house in the Adelaide suburbs was built with an aggressive attention to passive solar design and use of natural materials. The owners wondered if it was possible to create a strawbale home that looked modern and sleek, and were pleased to find it was. The external walls are made from a combination of strawbale and clay, and materials like cob were also used for a thermal mass in the walls, covered with clay render. The owners have yet to receive an energy bill for the house, which requires almost no heating or cooling thanks to its passive solar design.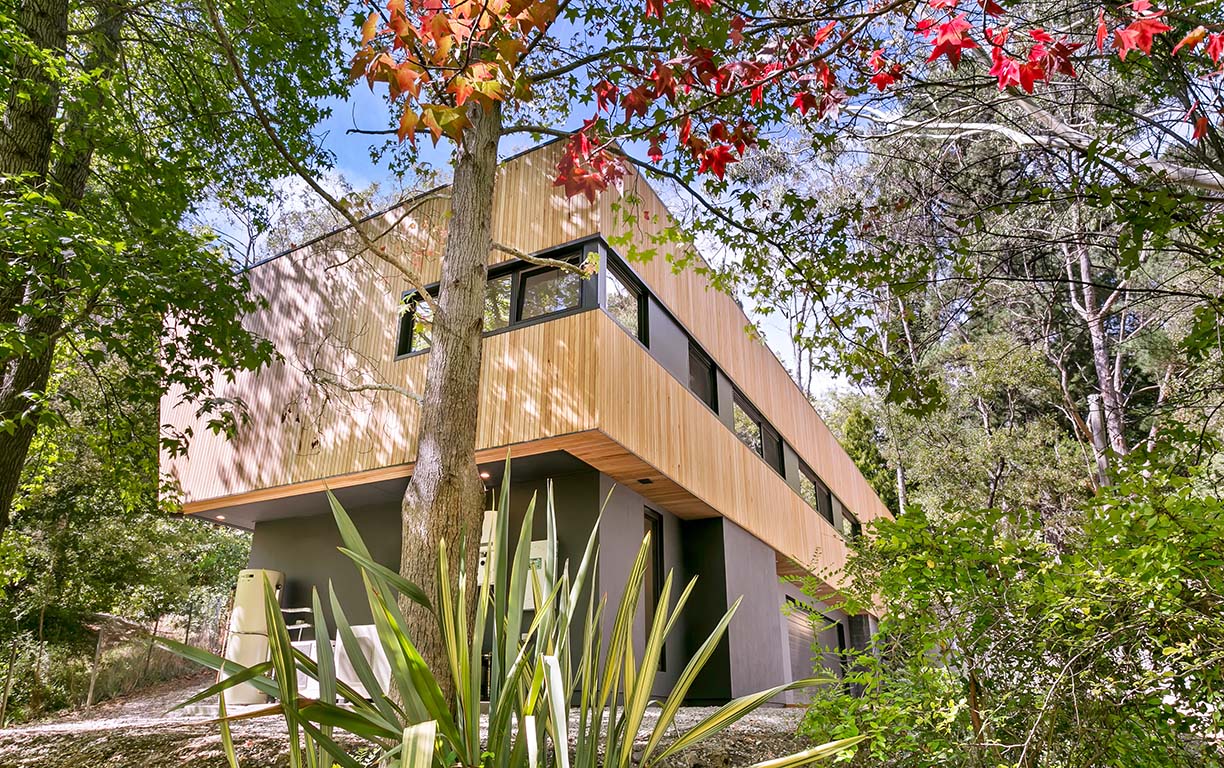 Designed by South Australia natives GOODHOUSE and built by AztecD  this stunning two level, two bedroom home in the Adelaide Hills is a high performance, low energy house that will maintain thermal comfort with minimal active heating or cooling. The house's unique design was inspired by elevating the living spaces into the trees.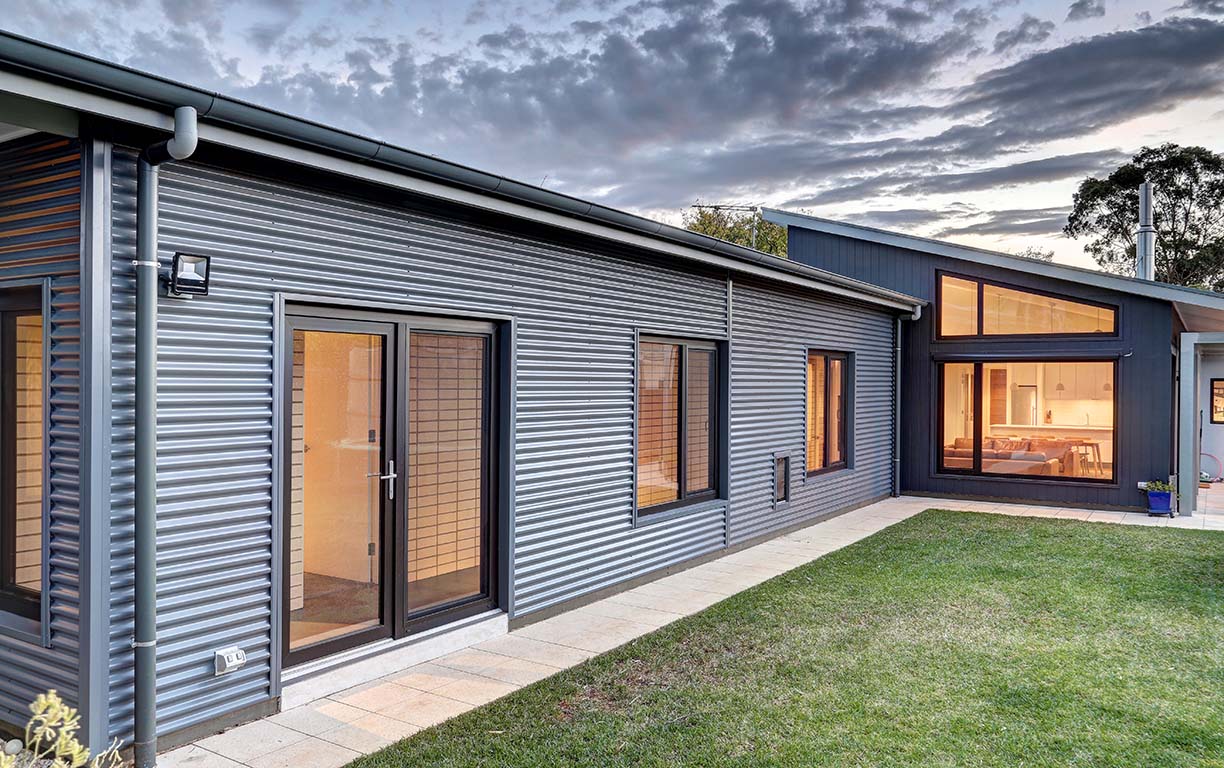 In the inner Adelaide suburbs, this house was designed and built by Paul Hendy of TS4 Living was created to comfortably house a family of six. The house was actually inspired by the owners Bridget and Ben Whittall's attendance at previous Sustainable House Days. The new build boasts a thermal mass wall, uPVC double-glazed windows and a series of high windows in the main living area, for passive thermal performance and night time purging of heat in summer. This house was featured in Sanctuary magazine Issue 48.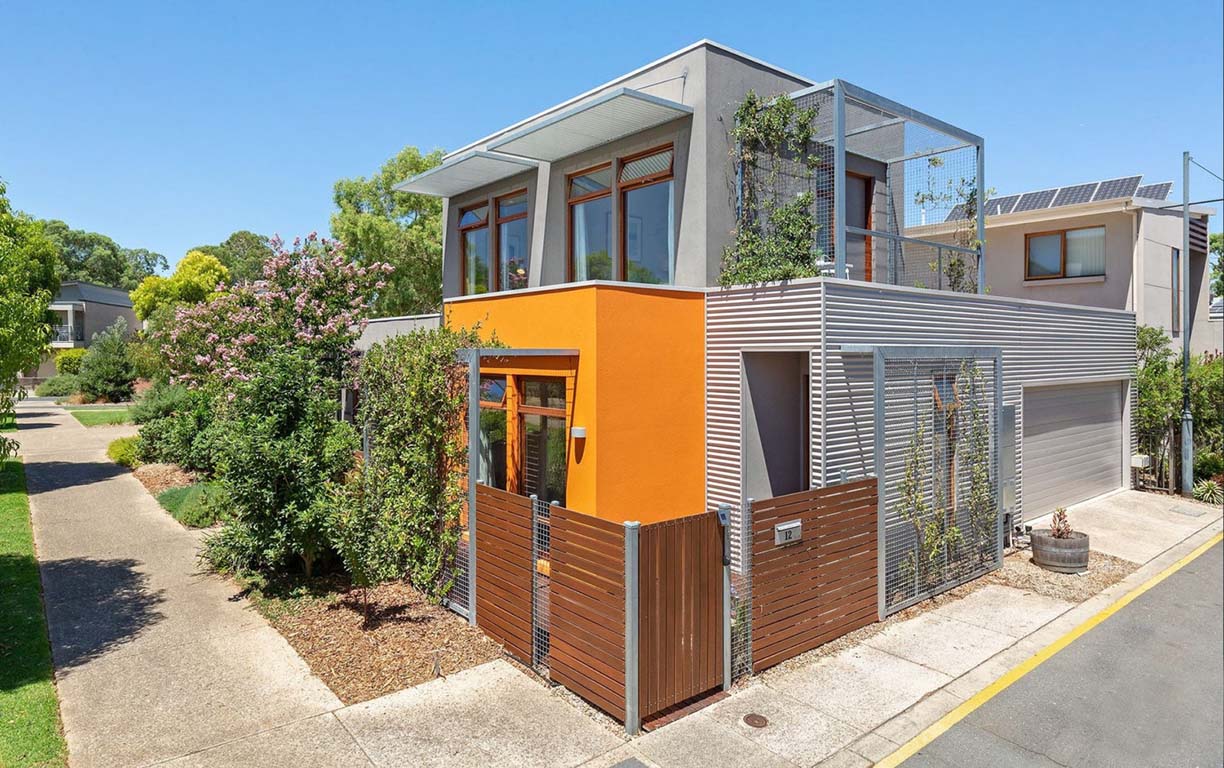 Another house by TS4 Living, Zero Carbon House was designed to not only be cost-effective to run and comfortable to live in but also minimise waste during the construction process. The house uses green walls to the east and west and deciduous vines on the northern elevation for shading in the summer and solar gain during the winter. It's estimated that with the power generated by the home's solar PV the house will be carbon neutral by 2045.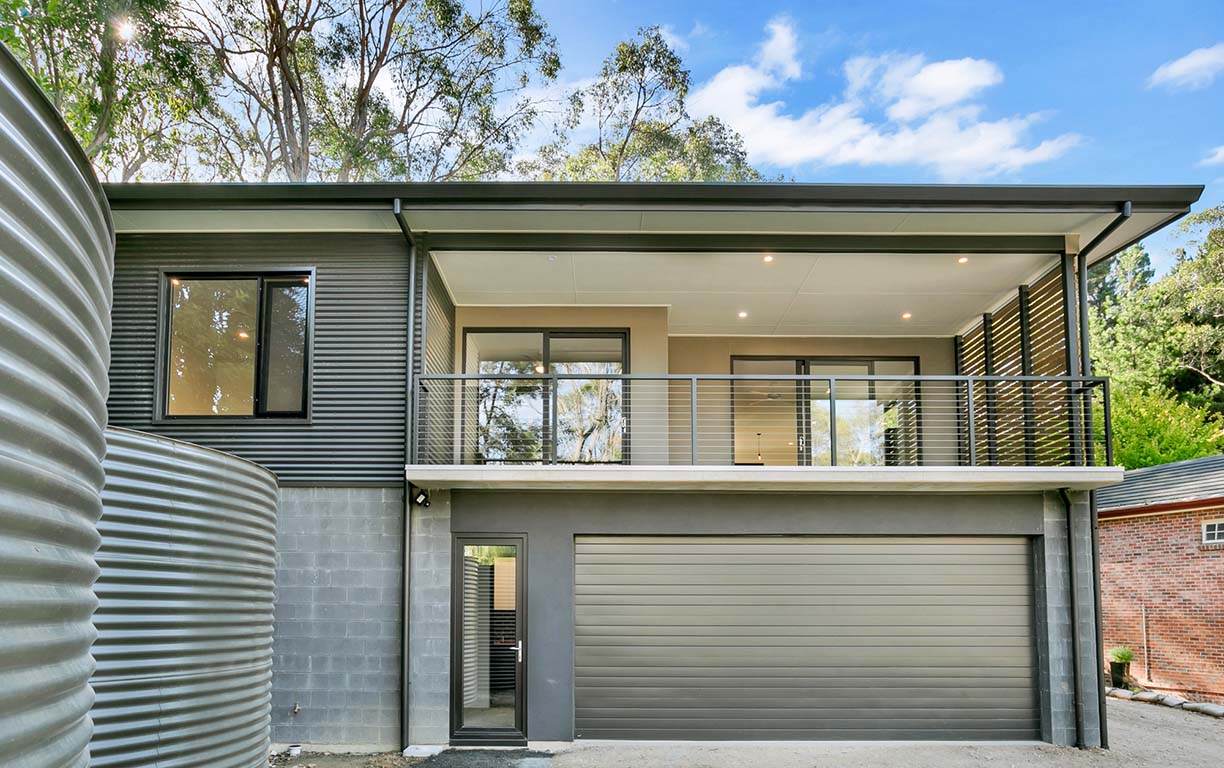 Another innovative and stylish house designed by GOODHOUSE and built by Aztec Developments, this home in the south of Adelaide is a great example of how the site determines the build. Despite the tricky site, the house benefits from solar gain and features hydronic floor heating, rainwater tanks that provide the house's water supply, and a 6.3 NatHERS score.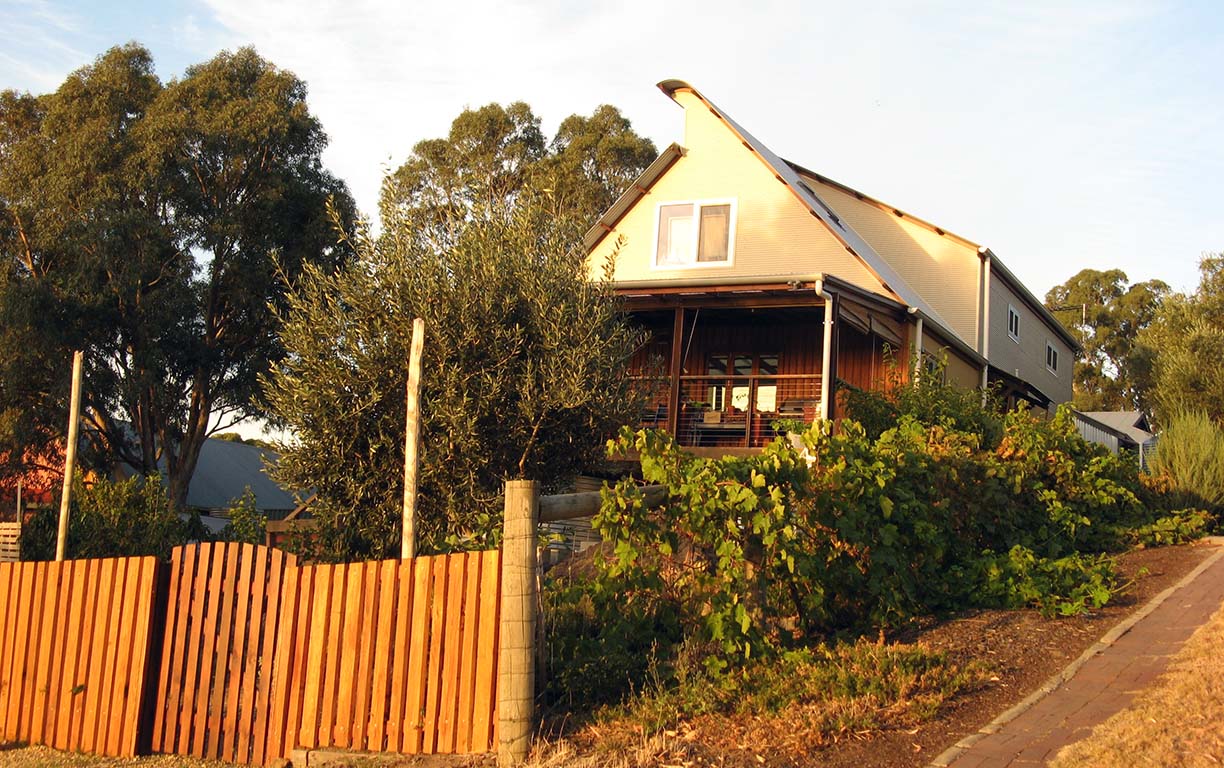 Located in Willunga SA, this recently completed new build that achieve a 7.7 star rating on Nationwide House Energy Rating Scheme (NatHERS) incorporates all the latest sustainability features. These include higher-than-average insulation with a low-cost self-designed wall, sub-wall and roof system, high thermal mass, including a virtual 'earth-coupled' slab. The power bills over the last year have totalled $186.60 credit and indicate an actual rating nearer to 9+ star.