Bendigo Sustainable House Day
Event Navigation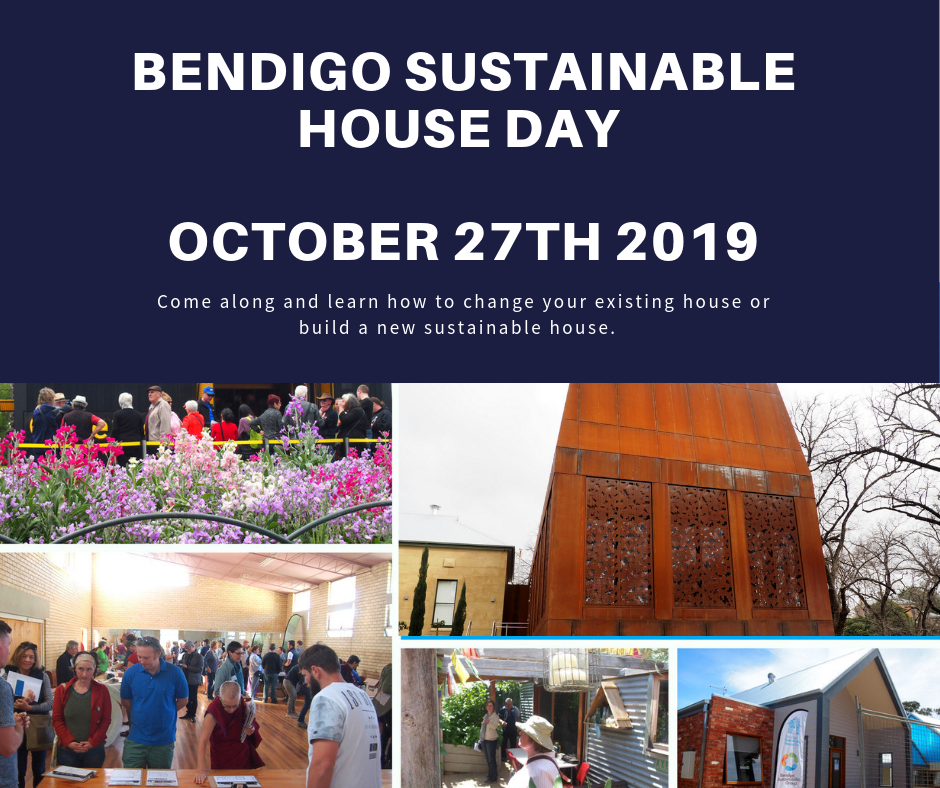 Bendigo Sustainable House Day – Sunday 27th October
Bendigo Sustainable House Day will have some great houses open for inspection from new builds to renovations and lots of information about how to make your home more sustainable.
Come along to the Old Church on the Hill to register and collect your guide Booklet to explore the open houses, Open at 9am
Talks begin 9:30 am
Nicola Welland from RMIT is going to tell us all about the embodied energy in our building materials .
How is a brick made and what are the inputs?  The cost to fire it at high temperatures and sand as a renewable resource etc
Tim Forcey will be persuading you to go all electric with solar and why?
What are the most cost effective appliances to use to heat and cool your house and more.
Some interesting houses coming up with everything from Mud Brick , Prefab Pods, Permaculture , Sustainable garden , Tesla Battery to ultra new Passiv Haus.
Want to build and don't want to move ?
Build a new house on your block and move in.
Our homeowners all have so much information to pass on to you. Put October 27th in the calendar and come along.
Houses open from 11:30 until 4pm
Please buy your tickets online – see link to Eventbrite (sustainable-house-day-bendigo-tickets-62618586879) or use Facebook
Costs: Individual: $20, Family: $30, Concession: $10
BSG Member: $10, BSG Family: $20, Under 16 free
Talks only: $10