While industry argues about how hard achieving 7 stars may or may not be, DMN building designers and home energy assessors are already designing True Zero homes compliant with 2050 objectives.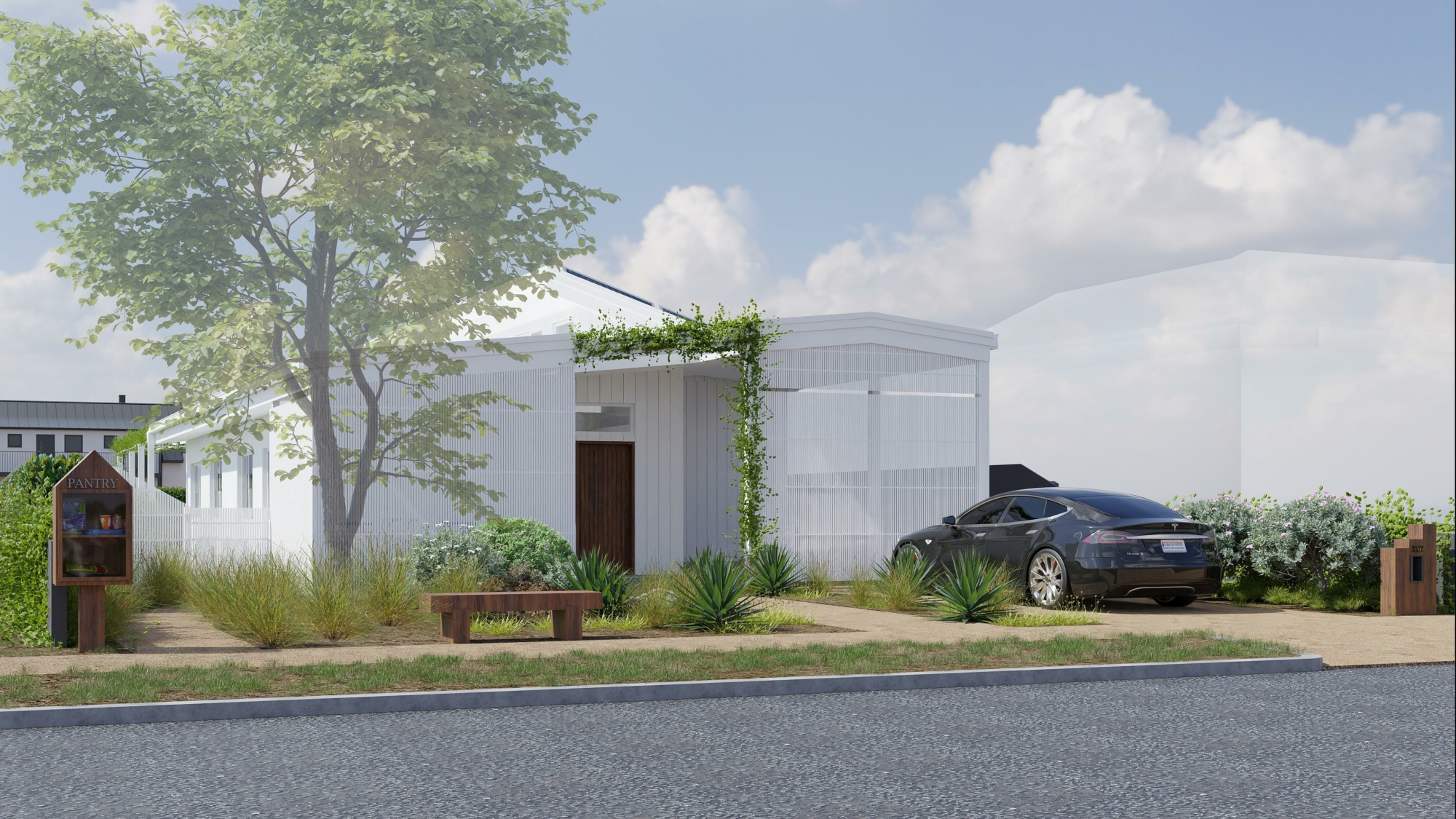 Omnia House by Elizabeth Wheeler, National TZCC Winner
What is the TZCC?
The True Zero Carbon Challenge is a national competition developed by Design Matters National.  Leading the roadmap to true Net Zero housing, DMN building design and home energy assessor members embraced the TZCC to showcase their professional skills in sustainable design by designing a home that would pay back its entire carbon debt by 2050 (based on today's carbon intensity) and produce more power than it uses over a year through careful appliance selection and photovoltaic integration.
This challenge not only gives entrants the necessary skills to thrive in the coming decades but paves the way in showing the industry a roadmap to true Net Zero housing. At this juncture, when the industry is arguing the benefits of moving to a 7-star Whole of House standard, this competition is a pivotal beacon to show what is possible and to let the industry know that Design Matters National members are ready, willing, and able to meet the challenges of the low carbon future.
The brief

 
design a Custom 3-bed + study family home for suburban Melbourne
block size 15m frontage x 40m deep
north to the side, east to the rear
Front setback of 6m
neighbouring single-storey homes, 1m setback from both long-side boundaries (15m long starting from front 6m setback).
Budget: A$700,000
Minimum House Energy Rating: 7 stars (in line with draft NCC 2022 provisions)
Entrant requirements:

Calculate operational energy use
Calculate embodied (Up Front) carbon in the structure
Put on enough photovoltaic panels to have a Net Zero operational energy account on a yearly basis and offset the embodied carbon in the structure by 2050.
Throughout the design stage, software is used to calculate the energy use of the house, which also factors in the efficiencies of the selected fixed appliances:  these include, heating/cooling, cooktop, lighting, hot water system and solar panels.  It also adds an average plug-in load for user electrical goods, which assumes a certain number of people in the house based on room numbers.  It then works out how many tonnes of CO2 the house creates and how much electricity it produces over a year to calculate total Net Emissions. The house is predicted to contribute enough surplus electricity to its own needs to offset the number of tonnes of Co2 per year.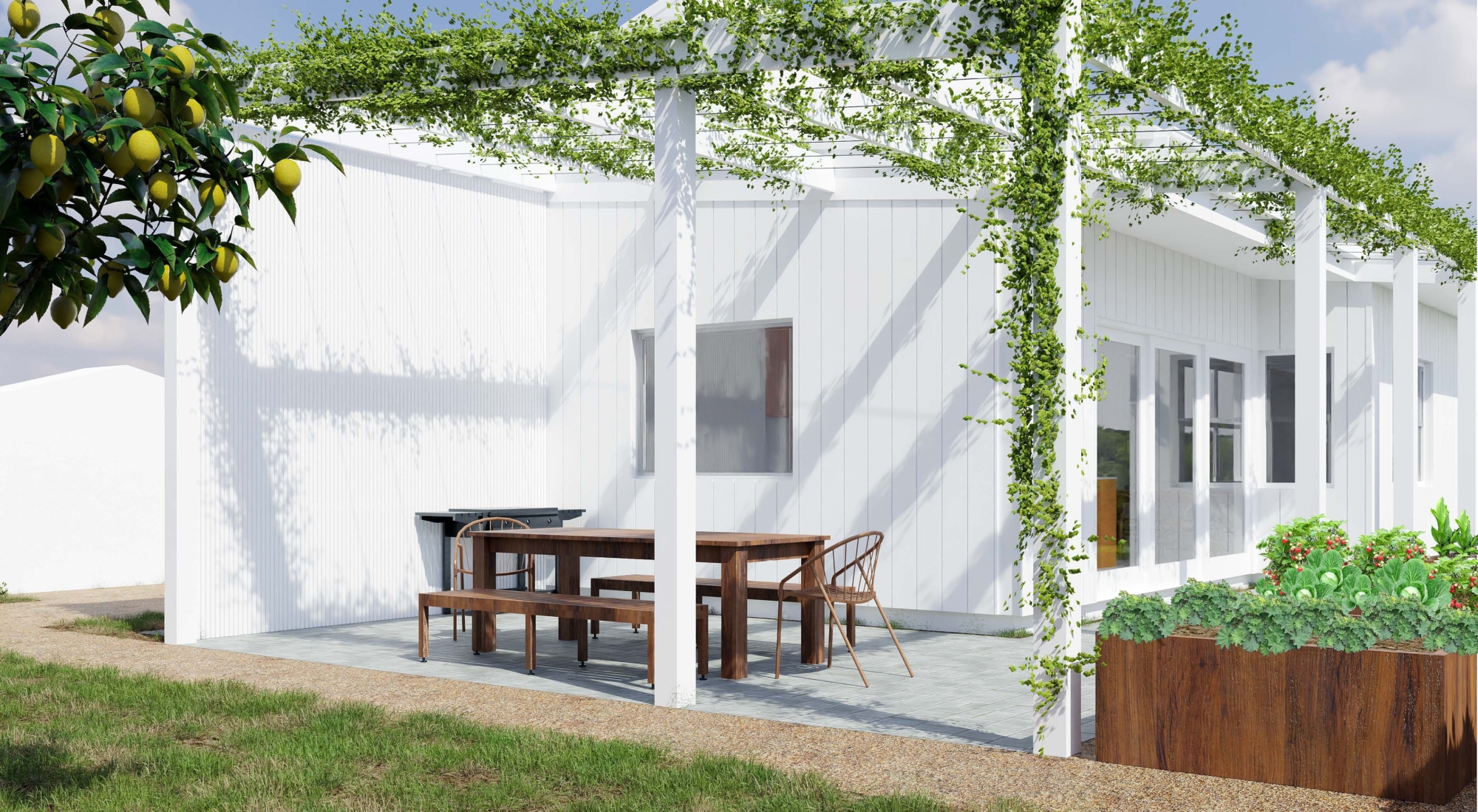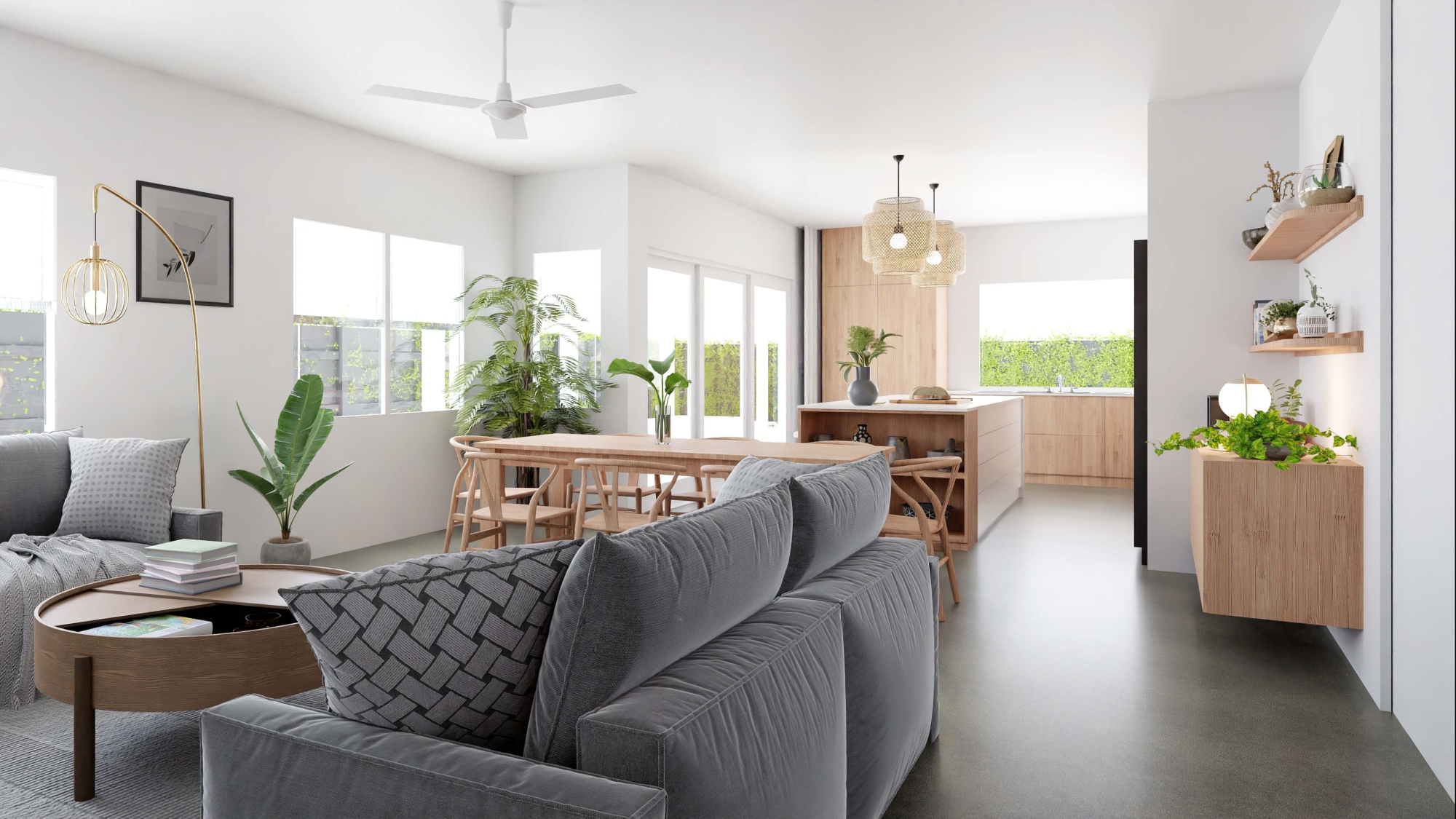 Omnia House by Elizabeth Wheeler, National TZCC Winner
The winner – Omnia House
The dynamic duo behind Omnia House—building designer, Elizabeth Wheeler, and home energy assessor, Tamar Boyd— took out the gong as last year's National TZCC Winner and VIC State Award winner. Their stunning entry, Omnia House, is a three-bed plus study, 165sqm home with an energy rating of 8.3 stars. The concept behind it was to build a residence that could be built by 'any builder, anywhere and now'. Influenced by Pattern Language and permaculture, Omnia House is a small-footprint family home that is highly functional and adaptable in its design. Adaptability was an especially important feature so that it would work as a multi-generational home, or as two apartments, while also complying with Australian Liveable Housing Guidelines. All materials were selected based on their relatively lower environmental impact, and the design focus was to maximise thermal comfort and natural light while minimising the use of energy generated off site. The end result was a modern, functional home that would withstand the test of time and adapt to the changing needs of a modern-day family well into the future. For the full feature article on Omnia House, you can visit INTERSECT magazine's Summer 22/23 digital edition.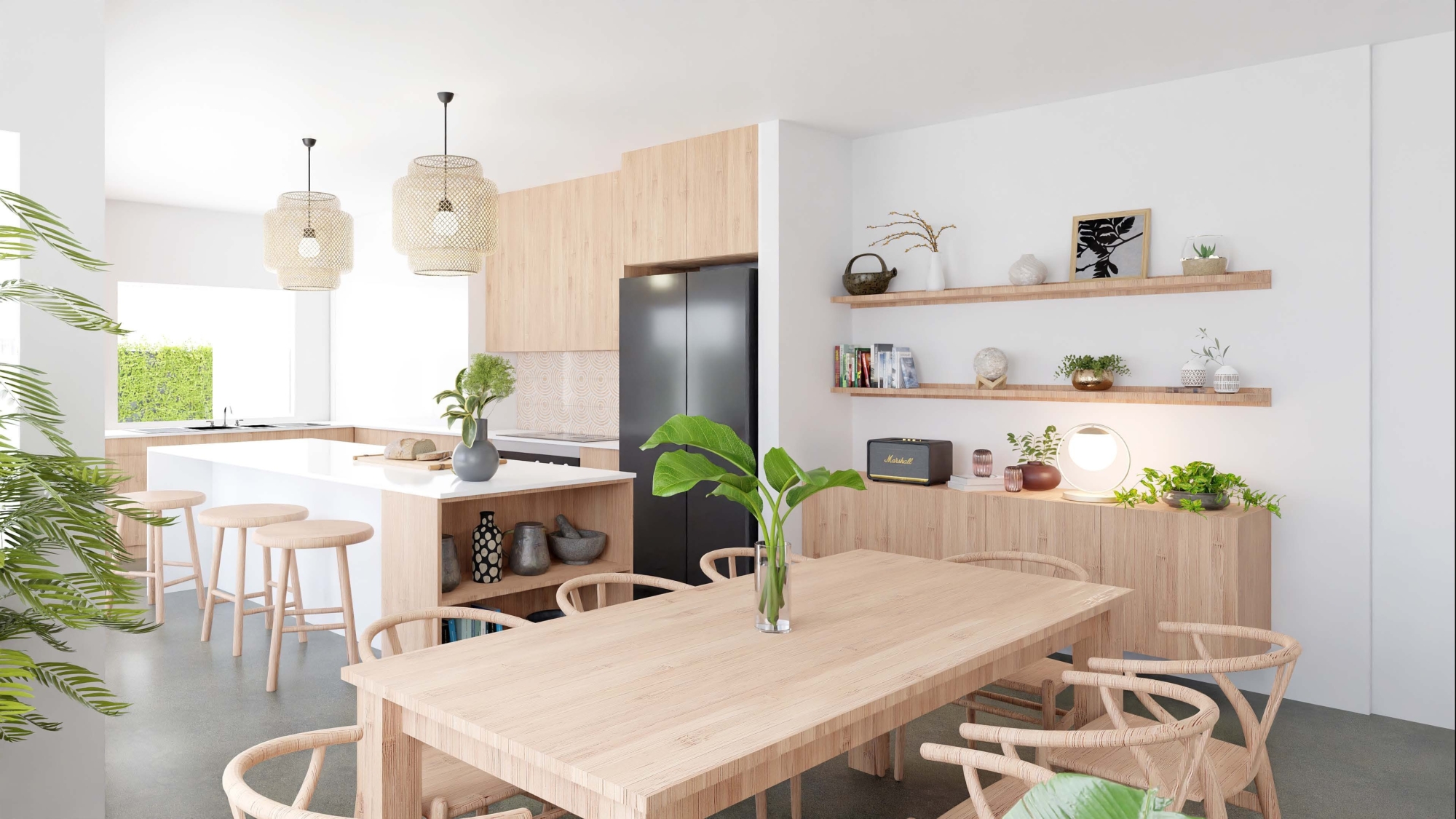 Omnia House by Elizabeth Wheeler, National TZCC Winner
Recognition, education, certification….oh my.
If you're a building designer or home energy assessor thinking about entering the TZCC in 2023, you may be wondering what some of the key benefits of entering the competition are. The simple answer is there's a whole host of reasons to enter this exciting competition. 
Apart from the thrill of being involved in an innovative design project, the main benefit of the TZCC is recognition: Australia is home to some of the world's best design visionaries, and competitions like the TZCC are the ideal opportunity to showcase their skills, here and all over the world. 
Another reason is that all entrants receive valuable education opportunities by way of free training in the software tools required to enter the challenge, equipping them with skills they can use for the duration of the competition and beyond. If they're successful in demonstrating their design meets the TZCC brief, they then get a digital logo that certifies their expertise in creating the homes of the future, today. 
Of course, no competition would be complete without a prize, and, although we could argue that the above-listed benefits are all prizes, the national winning team also receives A$5000 in prize money and marketing features across all DMN social platforms, website and publications.
You can find more information about the DMN True Zero Carbon Challenge and see all the 2022 winning entries at the Design Matters National website.