We asked Sustainable House Day sponsors Light House Architecture and Science about what makes their design approach unique.
Light House Architecture and Science is an integrated design + science business that specialises in space-efficient and energy-efficient homes suited to the Canberra climate. We simplify the sustainable design process to help people create comfortable, clever, energy-efficient homes; homes that are light-filled and light-footed. 
Through excellent design and scientific testing, we create homes that feel spacious and comfortable, and function beautifully, on a smaller than average floor area. Many of our homes achieve an energy efficiency rating of 8+ stars. These houses require half as much energy per year to heat and cool to comfortable temperatures compared to a 6 star home, which is the current minimum standard. 
We have completed 130+ major renovation and new build projects in the Canberra region and our innovative work has been acknowledged through local and national awards from the architecture, housing, building and sustainability sectors. The most satisfying reward however, is the feedback we get from happy clients. 
Our vision is to make energy efficient housing mainstream and be a beacon for positive change in the residential construction industry (but note, we are Light House not Lighthouse!). As a result, we are committed to helping people with a 'mainstream' budget achieve their dream of an efficient, comfortable and affordable home.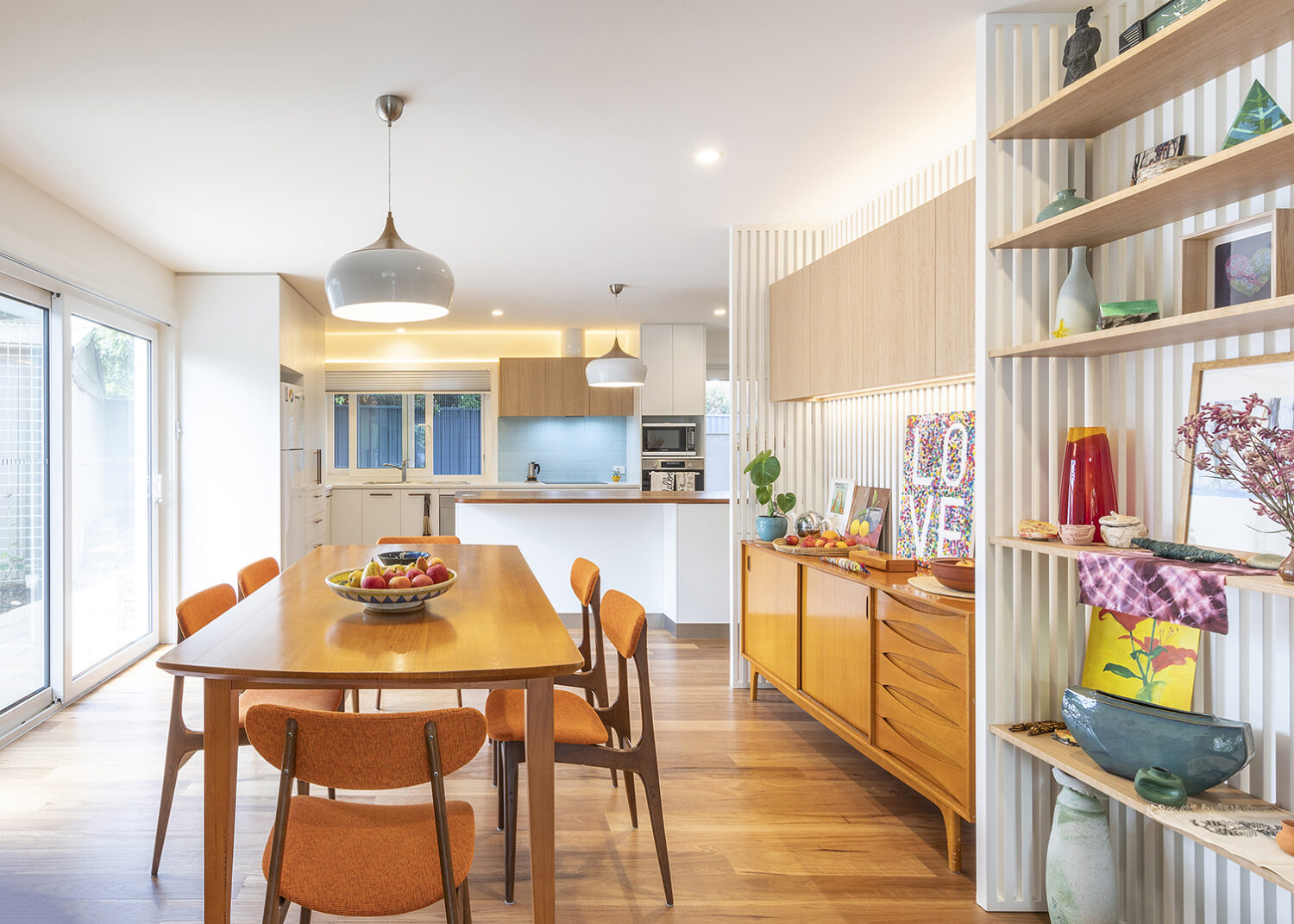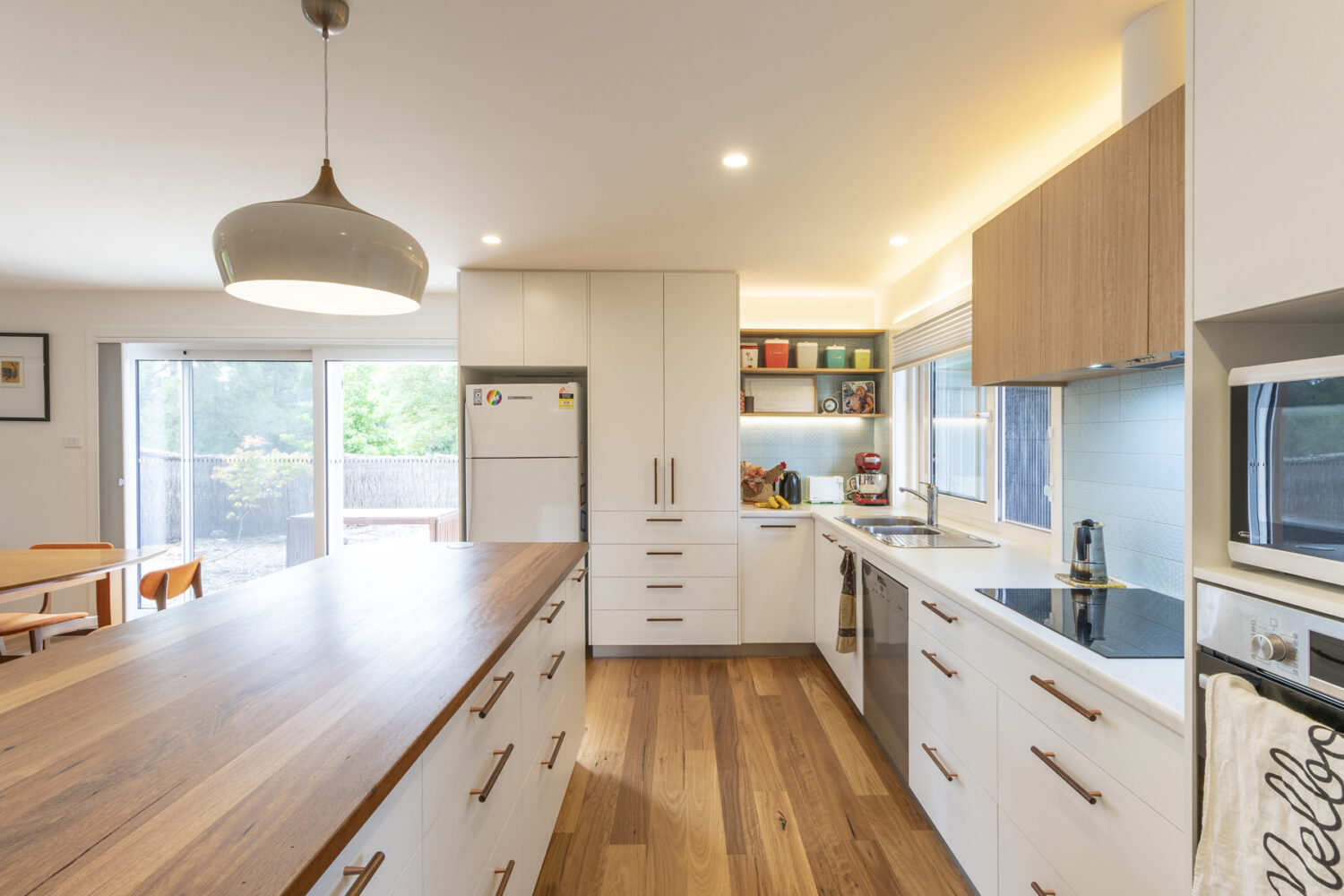 Little Loft House by Light House Architecture and Science
Our unique integrated design + science approach
At Light House, we do things a little differently. We provide a unique integrated service with an experienced team of architects, designers and scientists with a significant body of thermal performance and construction cost data. This wealth of knowledge and our collaborative approach means clients can expect clear and consistent communication from the outset about the design of their home, energy performance, time frames and costs. 
The Light House collaboration combines comprehensive architectural services, with scientific testing and advice, to create a flexible professional design package tailored to each client's specific needs. We believe that great architecture should be highly responsive to its place, time and client. It should belong in that location and culture, and respond to its site and climate. The function, materials and spaces in a home should not only meet the client's needs, but combine to create a home that increases quality of life and is a pleasure to live in. Every project has a lead designer and a collaborating designer, plus input from the science team at each stage of the design process. 
All our light houses (not lighthouses!) are designed using solar-passive principles. Tailored to the block to maximise solar passive gain over winter and ensure adequate shading over summer. Computer simulations are used to optimise the size and position of windows and shading devices specifically for this block, climate and design. Any modifications, building specifications, and the building process are modelled to observe the impact on energy efficiency.  
An airtight design, high levels of insulation and quality double-glazed windows are used to create a high performing thermal envelope in every home that requires little mechanical heating and cooling.   
Our unique approach of combining building science, with our philosophy of designing space and energy efficient homes, guarantees homes that are practical, space, energy and resource efficient and thermally comfortable.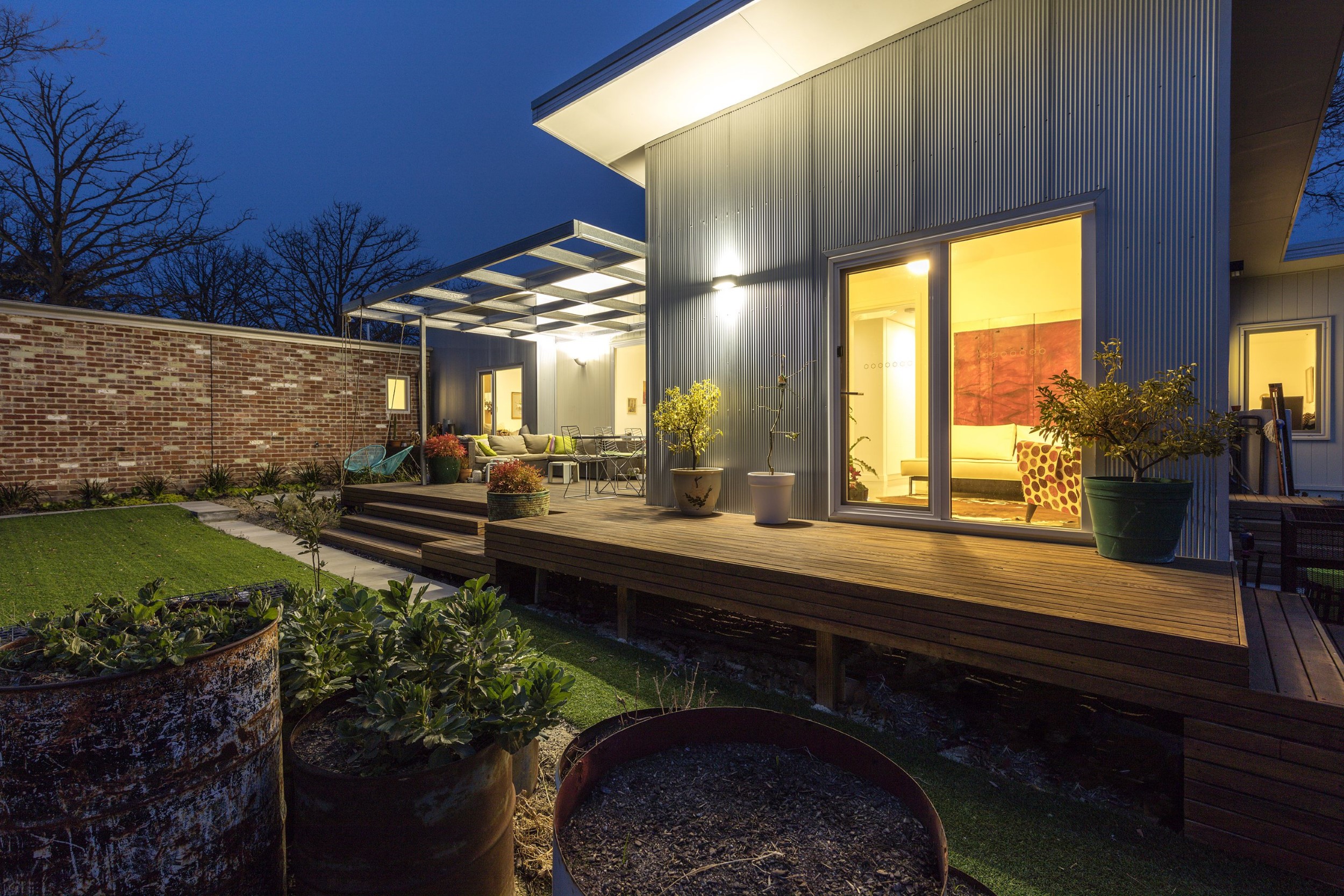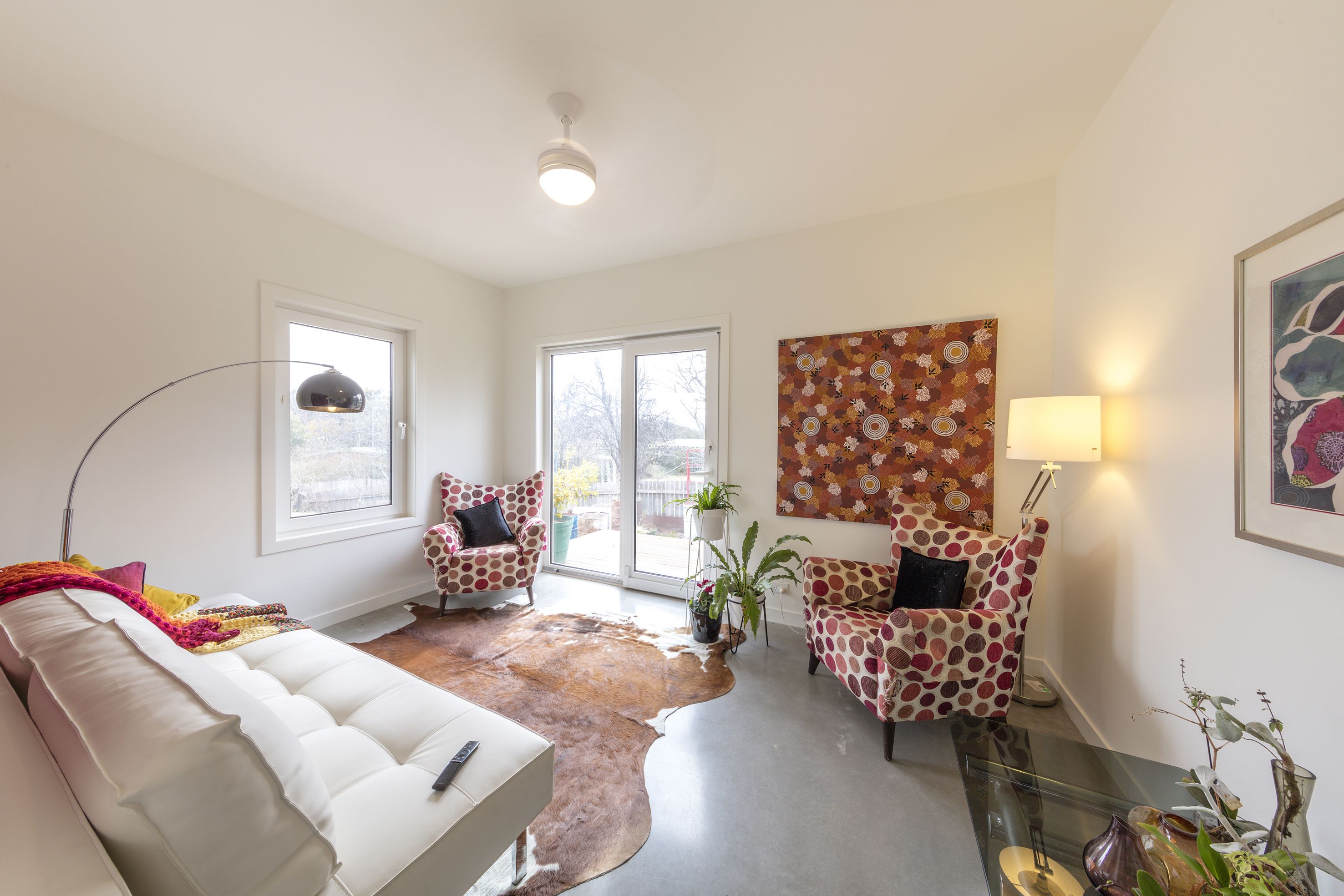 Our stand-alone science services
In addition to our architectural services, we offer a range of stand-alone energy efficiency services designed for those who: 
wish to improve the comfort and efficiency of their home through retrofit measures rather than by making structural changes or doing renovations, or

 
are working with other architecture practices and wish to optimise the thermal performance of their home during the design process.

 
Our science team has loads of experience in, and are highly committed to, improving the sustainability of homes in the Canberra region, and our services ensure our clients spend their limited retrofit budget effectively and get maximum thermal bang for buck!  
Our thermal performance modelling service uses a sophisticated program called BERSPro to analyse the thermal performance of a home's design and construction. The software enables us to model a house to precise detail and then calculate the heating and cooling energy required to maintain comfortable temperatures all year round. 
Our thermal imaging service assesses the insulation cover throughout a home and identifies specific areas of heat transference. 
Air leakage testing checks for air leaks through a home's building envelope. Our thorough testing allows us to calculate the airtightness of a building envelope and the precise location of air leaks. 
We can then provide independent, expert advice on improvements to insulation, glazing, airtightness, heating/cooling systems, hot water systems and lighting, plus the relative benefits and cost of each.  
Our case studies show our science services in action and what is possible without knocking down your home.  
We are proud to be doing our bit to help flatten the climate change curve.  
Our commitment to education and awareness-raising
Light House is also passionate about education and motivating change. We hope to inspire an audience much larger than our direct circle of clients.  
We are constantly adding new content to our Journal which is filled with advice for home owners, interesting articles, free webinars, links to resources and a whole lot of sustainable goodness. You can swat up on topics such as 'understanding energy ratings', 'windows', 'keeping warm in winter' and 'so you're thinking of renovating or building'. You can even follow 'the sustainable house that Jenny built' journey, where Jenny truly walks the Light House philosophy talk. 
We also provide links to other resources and free services that we encourage everyone to take advantage of, and do loads of free outreach and communication: in-person, online and via the media. 
Jenny regularly writes articles for Renew and Sanctuary magazines, and has become a highly sought-after speaker for a broad range of audiences.  
We are passionate supporters of Sustainable House Day and delighted to be sponsoring it for the second year.  
We are proud to be doing our bit to help flatten the climate change curve.